Expired

Farm to Table Dinner
Event Phone: 715-362-4328
August 19th, 5-9 p.m. $100 per ticket.
Local, Fresh, Farm to Table Dinner held at McLaughlin Family Farms – 818 Kurtz Rd, Monico. August 19th, 5-9 p.m. $100 per ticket.
Enjoy complementary drinks, and tour serene, sustainable McLaughlin Family Farms.
Savor seasonal creations by internationally trained Chef Salvatore Friedel.
This ArtStart benefit is a celebration of vibrant farm-to-table foods from local farm partners including: Evergood Farms (Organic Produce), McLaughlin Family Farms (100% Grass Fed Beef), and Orange Dog Farm (pasture-raise Cornish Cross chickens).
Live music by David Hastings on saxophone and Cully Swansen on bass.
Parking is readily and easily available. Tickets are limited.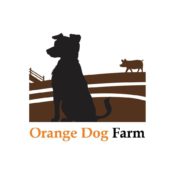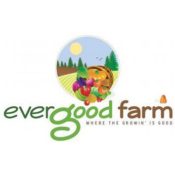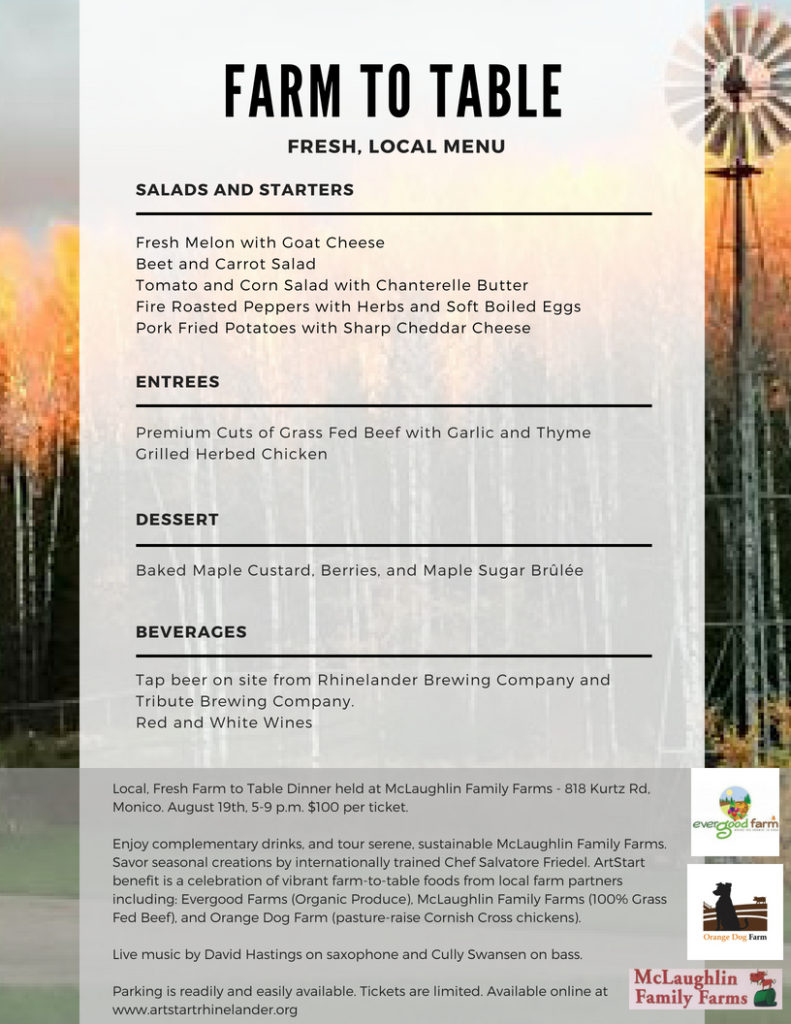 Farm to Table Dinner


August 19, 2018




5:00 pm - 9:00 pm