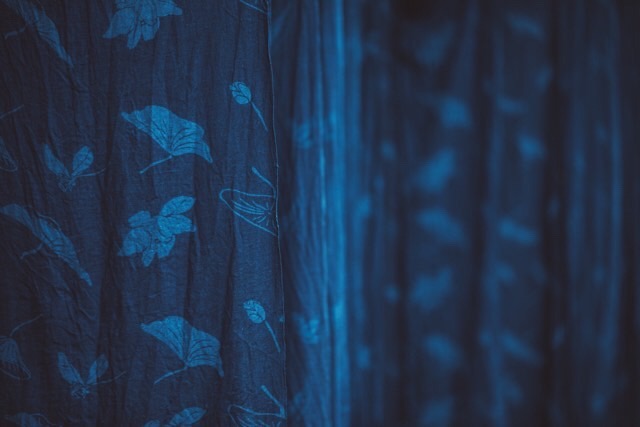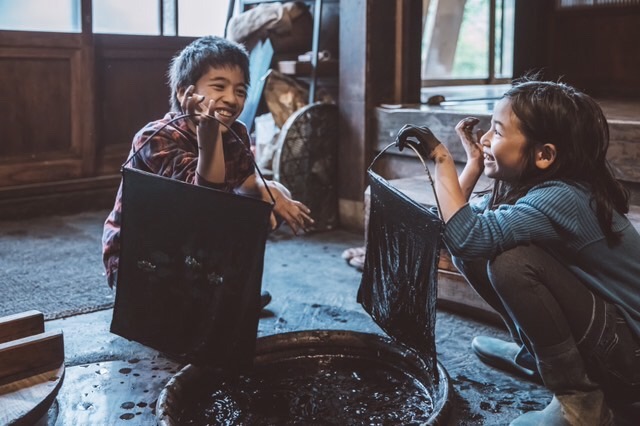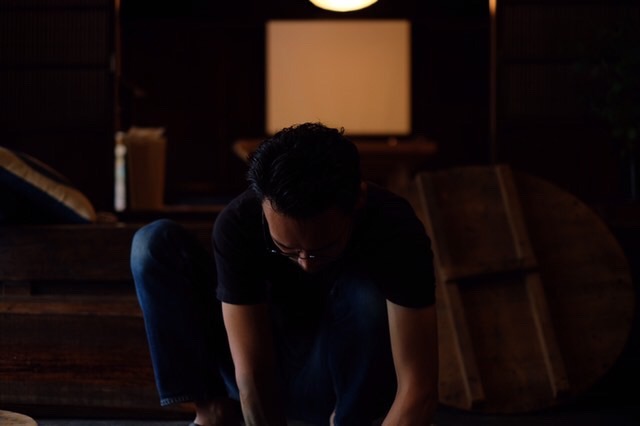 Culture Tap Artist Residency Program 
Cultural Tap Residency innovative partnership between Nicolet College, ArtStart, and the School District of Rhinelander will bring international and regional artists to the Northwoods offering community education and elementary artist residencies with a STEAM (Science, technology, Engineering, ART, and Mathematics) focus! This program is supported in part by a grant from the Wisconsin Arts Board with funds from the State of Wisconsin and the National Endowment for the Arts.
Visiting Artist Takayuki Ishii
For our first artist in residence, Culture Tap is excited to welcome Japanese indigo dye artisan Takayuki Ishii to the Northwoods in partnership with Circle of Life Studio of Eagle River. Please contact Community and Cultural Program Director Melinda Childs, mchilds@artstartrhinelander.org or visit www.ArtStartRhinelander.org for more information.
Nicolet College welcomes Japanese  indigo farmer, dyer, and artisan Takayuki Ishii (awonoyoh.com) to the Northwoods as a visiting artist in late September. Community members of all ages will have the opportunity to learn about traditional Japanese indigo growing and dye processes, their role in Japanese culture, and as an example of a sustainable art practice.   Takayuki's visit is being presented in partnership with the School District of Rhinelander, Art Start, Circle of Life Studio of Eagle River and the Wisconsin Arts Board.  He is the premiere visiting artist as part of Culture Tap.
There will be talks for Nicolet College and Rhinelander School Districts' students and adults, a public demonstration, a chance to register for hands-on activities though the School District's Community Education program and also at Art Start's School of the Arts Legacy Program held at Treehaven, and an exhibit of Takayuki's textile work at Nicolet College.
Takayuki Ishii, who is in his early thirties, runs an indigo dyeing workshop in the mountainous area of Kanagawa Prefecture in Japan. He uses traditional techniques and materials and wants to help preserve the traditional way of Japanese indigo dyeing.  Ishii san's approach is to grow, harvest and process his own plants which are then used in his dyeing practice. 
Takayuki's dye practice was a response to the Fukushima Daiishi Nuclear Disaster.  "After the nuclear power plant accident during the earthquake in Great East Japan in 2011, I began to contemplate about a sustainable society.  Polluted water, created in chemical dyeing processes, flows through the river into the sea and destroys the ecosystem.  However, the indigo dye I use is a sustainable and natural dye that can become fertilizer for the land and food for the fish" according to Takayuki.
Opportunities to learn from Ishii-san include the following:
Adults, children 12 and over registering with an adult, and teens 16 and over can participate in traditional indigo vat building and shibori resist techniques on cloth on the evening of September 18 at Northwoods Community Elementary.  Pre-registration is required and is available through Rhinelander's Community Education program.  
On September 24, from 5pm – 7pm, Free public talk, along with local artist Debbie Jircik (Circle of Life Studio) and opening of Ishii-san's indigo dyed textile exhibit at Nicolet College's Lakeside Center, Nicolet College. 
On September 25 and 26, 4th and 5th graders at Northwoods Community Elementary School will experience katazome and indigo dyeing with Ishii-san.
Friday, September 27, 2:30-5:30pm at Art Start in Downtown Rhinelander, Indigo Dye Demonstration free to the public and participants in the September 18 class will dye their cloth.
On Saturday and Sunday, September 28-29, 9am to noon each day, Shibori and Indigo (2 separate classes), at Art Start's School of the Arts, located at Treehaven in Tomahawk.
Our next artist in residence will be announced later this fall for 2020.