Nothing to Waste Here: Textile Class
March 12, 2pm-3:30pm, $45
Join emerging artists, Jes Zange, for a workshop featuring her "nothing goes to waste" artist method.  This workshop will focus on using fabric scraps and found materials to create small abstract fabric textile pieces.  Jes will also be discussing her journey from creating art for others, to developing her own style and process. Check out Jes's artist journey on Instagram @jeszangeart.  Email Jodi Fox at Nicolet College to register.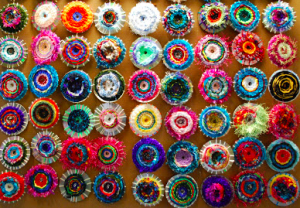 Storycatching: Community Record Keeping Through Oral Histories
March 19, 2pm-4pm, $45
Introductory session on community record keeping through oral history.  Participants will learn about structuring a project, creating timelines, and how to get a small archive started.  Petri will share her experience working on "With Harp and Sword in Hand: Telling Black Women's Stories."  Email Jodi Fox at Nicolet College to register.
Roots Concert Series
We will be rescheduling all further Roots Concert Series shows for Spring 2022.  Watch for dates soon!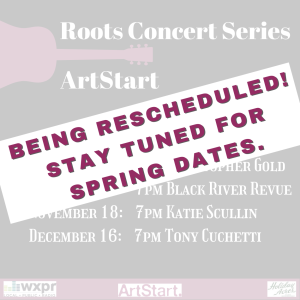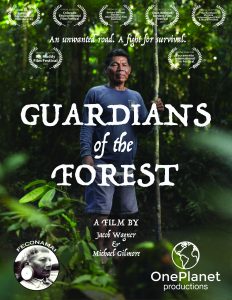 Film Screening
Q&A with Film's Producer
May 12, 2022  7pm
Guardians of the Forest tells the inspiring story of the Maijuna Indigenous group of the Peruvian Amazon as they fight for their biologically rich ancestral lands and cultural survival.   Following the screening, there will be a question and answer session with film's producer, Dr. Michael Gilmore.  Dr. Gilmore is an ethnobiologist with over twenty years of experience working with the Maijuna on community-based biocultural conservation.
WXPR and ArtStart Present....In Progress
In Progress is back in person! Join us online or at ArtStart in downtown Rhinelander on Wednesday, June 30th at 7PM. The event will be held outside on ArtStart's outdoor stage (unless it rains in which case we'll be inside the building).
PLEASE READ ALL OF THE INFORMATION BELOW IF YOU WOULD LIKE TO PARTICIPATE!
All of our staff and volunteers are fully vaccinated and careful protocols for social distancing will be employed for our in person gathering. However, we wanted to make sure the event was still accessible for those who choose to not attend in person. The event will still be live-streamed on
ArtStart Rhinelander's Facebook page
and for those who would like to perform virtually, you can still submit videos to be played during the event.
Please pay attention to all of the requirements and necessary information to ensure that you secure a slot either digitally or in person. There are limited spots for both, so it will be first-come, first-served.
No walk-ups will be accepted for this event to ensure proper safety protocols.
Deadline for digital submissions is midnight on Tuesday, June 30th.
SOCIAL DISTANCING PROTOCOL
For those who would like to join us in person during the event (whether as a performer or an audience member), the following protocols will be in place:
- Whether you are performing or just attending, please wear a mask unless you are fully vaccinated. Performers may remove them during their performances.
- Performers are encouraged to bring their own microphones, but we will provide disposable microphone covers for those who need them.
- If you are feeling at all sick or showing any symptoms of sickness, please do not attend in person. The event will be live-streamed and we encourage you to attend online (through ArtStart's Facebook page).
Gallery Tours
To make art accessible to all during the pandemic, ArtStart has started a collection of virtual gallery tours.
Virtual Exhibition Receptions
Artists gather with us on Zoom to answer questions and talk about their creative process.