T

o strengthen our community through arts education and cultural engagement.
2022 Summer Exhibition May 19 - August 6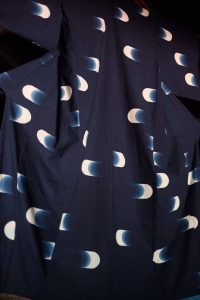 Living Blues Japan to the Midwest
Curated by Debra Ketchum Jircik
An exhibition of nationally and internationally recognized traditional Japanese Indigo Dye artisans.
ArtStart is asking for public aide to create an inventory of all current public art in the Rhinelander Area. If you know of a piece of public art, please provide the following details to the best of your knowledge; name, description, physical address, owner, creator, photo, and history of the piece. If additional research is needed to confirm details of the piece, please leave a note at the end of the form.