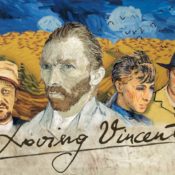 Loving Vincent
March 15, 7-9 p.m.
Directed by Dorota Kobiela, Hugh Welchman
The paintings of Vincent Van Gogh are brought to life to tell his remarkable story. Every one of the 65,000 frames of the film is an oil painting, hand-painted by 125 professional oil painters who travelled across the world to the Loving Vincent studios in Poland and Greece to be a part of the production. As remarkable as Vincent's brilliant paintings is his passionate and ill-fated life, and mysterious death. Loving Vincent was first shot as a live action film with actors, and then hand-painted over frame-by-frame in oils. The final effect is the interaction of the performance of the actors playing Vincent's famous portraits, and the performance of the painting animators, bringing these characters into the medium of paint. (PG-13)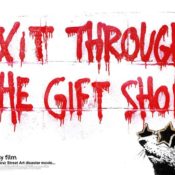 Exit Through the Gift Shop
March 29, 7-9 p.m.
Directed by Banksy
An eccentric French shopkeeper turned documentary maker attempts to film the respected graffiti artist Banksy, but ends up becoming the subject of the movie when Banksy takes control of the camera. Banksy, whose work can be seen on walls from post-hurricane New Orleans to the separation barrier on the Palestinian West Bank, fiercely guards his anonymity to avoid prosecution. attempts to locate and befriend Banksy, only to have the artist turn the camera back on its owner. Includes footage of many of the world's most infamous graffiti artists at work, on walls and in interview. As Banksy describes it, "It's basically the story of how one man set out to film the un-filmable. And failed." (Rated R)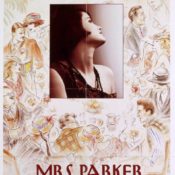 Mrs. Parker and the Vicious Circle
April 12, 7-9 p.m.
Directed by Alan Rudolph
Jennifer Jason Leigh portrays noted writer Dorothy Parker as she recalls the heyday of the notorious Algonquin Round Table, a circle of  writers, actors and critics who met almost every weekday from 1919 to 1929 at Manhattan's Algonquin Hotel. At these luncheons they engaged in wisecracks, wordplay, and witticisms that, through the newspaper columns of Round Table members, were disseminated across the country. They also developed a reputation for elaborate practical jokes. Said Groucho Marx of the circle: "The price of admission is a serpent's tongue and a half-concealed stiletto." (Rated R)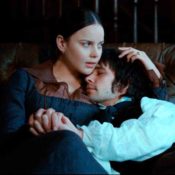 Bright Star
April 26, 7-9 p.m.
Directed by Jane Campion
Based on the last three years of the life of poet John Keats and his increasingly obsessive  romantic relationship with Fanny Brawne, Bright Star stars Ben Whishaw as Keats and Abbie Cornish as Fanny. The film's title is a reference to a sonnet by Keats titled "Bright star, would I were steadfast as thou art", which he wrote while he was with Brawne.  (Rated PG)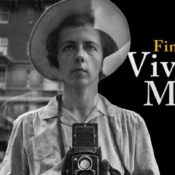 Finding Vivian Maier
May 10, 7-9 p.m.
Directed by Charlie Siskel, John Maloof
This engrossing documentary examines the art and life of Vivian Maier, a Chicago nanny who had a secret collection of more than 100,000 photographs, which was discovered after her death when a young man buys some boxes of photos and negatives at an auction. His search to find who took them eventually uncovers what is now considered one of the most definitive bodies of photographic works of the 20th century. (Not Rated)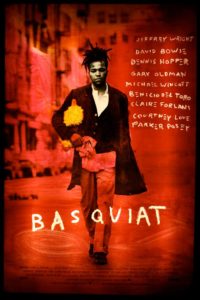 Basquiat
May 24, 7-9 p.m.
Directed by Julian Schnabel
In 1981, the unknown 19-year-old grafittii artist Jean-Michel Basquiat takes the New York art world by storm.  Starring Jeffrey Wright, David Bowie, Dennis Hopper and Gary Oldman., Basquiat recounts the meteoric rise of Basquiat from street artist living in a cardboard box to a star in Andy Warhol's art world circle to his heroin death at age 27. On May 18, 2017, at a Sotheby's auction, an untitled 1982 Basquiat painting depicting a skull, set a new record high for any U.S. artist at auction, selling for $110,500,000. (Rated R)