ArtStart's exhibitions are unique, professional and exciting—it is our goal to challenge, educate and delight our visitors.  ArtStart has exhibited collections from The Museum of Russian Art and  Finlandia University Gallery, as well as the work of renowned artists like T.L. Solien, Esther Bubley and others. All exhibitions are selected by our Exhibition Team and range from contemporary art to historical and cultural collections.
2021 Exhibitions
Free-For-Wall, Community Art Exhibition: "Quarantine"
January 21 - February 6
This year's exhibition, titled "Quarantine," has been expanded beyond hangable art to include music, performance, writing, and all other forms of art created during the COVID-19 pandemic.
School District of Rhinelander K-12 Art Exhibition
February 11 - February 27
Celebrate and view artwork created by students in the Rhinelander School District, grades K-12. Student work consists of a variety of media including paintings, drawings, prints, collage, ceramic sculpture, and mixed media. GFWC Rhinelander Woman's Club Student Writing Contest submissions will also be on display.
Spring Season:
March 4 - May 8
Stevens Street Gallery featuring artist: Liz Miller
Exhibition Title: Acreage (Fort for 2021)
Exhibition Description: Acreage(Fort for 2021) explores broad ideas of infrastructure through abstract arrangements of materials that are at once structural and malleable, banal and decorative. Utilitarian, building, and sporting materials like gutter guards, nylon jersey mesh, and tactical rope are transformed into an elaborate site-specific environment that integrates ornate handiwork with materials that sometimes seem diametrically opposed to this treatment. The slow, elaborate act of stitching and the disposable, plastic elements that comprise the work's armature exist in an inherent tension that is mirrored in the landscape where I live. During the isolation of the pandemic months, as I cycled the gravel roads of my rural environment, I experienced both a desire to fit into the landscape, and a desire to remove myself from it. I often saw remnants of building projects littered across the roads and in the ditches, and I imagined myself sewing my own fort from these elements. Acreage (Fort for 2021) is at once a protective barrier against the rural landscape, a celebration of it, and an escapist fantasy of what it would look like if I created my own makeshift environment. The installation builds and expands upon ideas first explored in a related work, Blind (Fort for 2020), exhibited at Textile Center of Minnesota. 
Glass Gallery featuring artist: Mel Kolstad
Exhibition Title: The Post Office - A Love Letter
Exhibition Description: This exhibit is a multi-media homage to one of my favorite institutions: the post office.
Summer Season:
May 20 - August 7
Stevens Street Gallery featuring artist: John Martin Bell
Exhibition Title: A Pigeon Year
Exhibition Description: A Pigeon Year is a selection of paintings, sculptures, and drawings made of and from the artist's experiences of the natural world.
Glass Gallery featuring artist: Ash Kyrie
Exhibition Title: Ceramic Memes, 2020
Exhibition Description: This exhibition is an investigation into the internet and it's accumulating affect on our lives . In the past two decades we have become untetherable from the fiber network of computers. Cameras, microphones, and artificial learning have combined into one saucy mixture of complete surveillance and predictive algorithms.  The technology that is designed to make our lives easier is boxing our behaviors into quantitative integers to better the capital outcome of every interaction with humans.  The goal of capitalism is to completely monetize our bodies and our thoughts with zero regard to the quality of our lives
Fall Season:
August 19 - October 30
Stevens Street Gallery featuring artist: Nate Sheppard
Exhibition Title: ArtStart Exhibits: the first decade
Due to unforeseen circumstances our artists Corey Fells and Dahyembi Neal were unable to exhibit their work at this time.   We encourage you to check out their art at instagram.com/dcoreyf and support these artists.
In place of the Fells/Neal exhibition, we have an encore installation by local artist Nate Sheppard, commissioned in honor of ArtStart's 10th anniversary. To accompany his installation, Sheppard composed the music, decade, in honor of this milestone event.
Nate Sheppard is a freelancer and mixed media artist who specializes in filmmaking, music production, and multimedia performance. He's currently based in Rhinelander, Wisconsin along with his wife and three children and enjoys creating music, drinking coffee, and supporting the arts. Visit www.natesheppard.com to learn more about the artist.  We invite you to enjoy this overview of all the amazing artists ArtStart has had the honor to highlight over the past 10 years.
Glass Gallery featuring artist: Marianne Fairbanks
Exhibition Title: Domestic Reflex
The work presented by Marianne Fairbanks in Domestic Reflex challenges our understanding of cloth – its material meaning and its roles as utilitarian form, as math-based logic system, and as conceptual art. Textiles form the basis of much of our interior spaces, from clothing, pillows, curtains, towels, upholstery, all things of comfort and utility. Fairbanks turns the lens to the patterns at the heart of these goods by taking the sophisticated interlacements of woven structures and enlarging their scale or translating materials into bold and colorful interpretations. Through handweaving, digital Jacquard loom weaving, collage, and sculpture, Fairbanks's work explores how pattern systems can be exaggerated and inflated to expose the intelligence and intricacies otherwise overlooked. These interpretations of time spent inside, closely looking and focused on interior space, both architectural space and personal space, result in a joyful, boisterous, playful presentation that celebrates the soft, the sophisticated, and the slow.
Winter Season:
November 11 - January 15
Stevens Street Gallery and Glass Gallery: landscape show curated by artist, Jaron Childs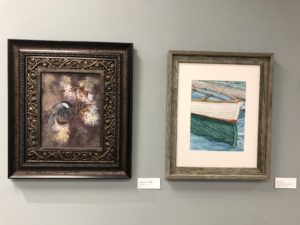 January 23 – February 8
Free for Wall  | Community Exhibition

View art by Northwoods amateur and professional artists.
Closing reception: February 8, 2020 | 5-7 p.m.| Admission by Donation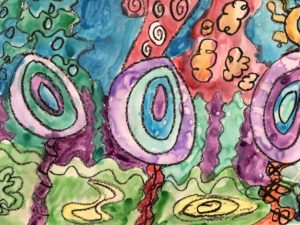 February 12 – 29
School District of Rhinelander  | Student Exhibition
View artwork created by students in the Rhinelander School District, grades K-12. Student work consists of a variety of media including paintings, drawings, prints, collage, ceramic sculpture, and mixed media. GFWC Rhinelander Woman's Club Student Writing Contest submissions will also be on display.
Opening reception: February 12, 2020 | 5-7 p.m.| Admission by Donation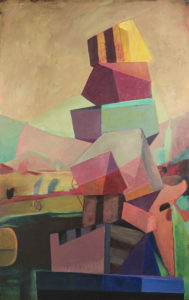 March 5 – May 9
Between the Lines | Martin Rowe 
These paintings are the result of knowing something and then trying to forget it.
The work of British artist Martin Rowe, now working in Wisconsin is based on his contradictory desire to simplify and his need to control. These paintings are the expression of that internal conflict resulting in the strong, colorful statements you see in this exhibition.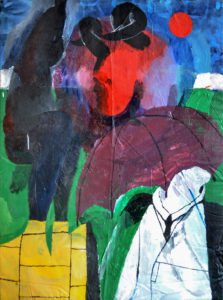 Confronting our Perspective | Daniel Fleming 
Milwaukee artist Daniel Fleming is known for his aggressive brushwork, expressive symbols and a colorful palette. He investigates popular perceptions of worldly events through his paintings. Inspired by multiple viewpoints he explores the complex history of our world and challenges us to understand our own perspective.
Opening Reception with Artist Talks - March 7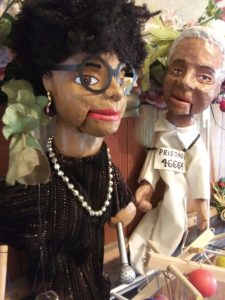 June18 – August 8
Puppet Maker | Ken Vogel
From musicians to Supreme Court judges to family members, Madison puppet maker Ken Vogel has created them all. This is the first exhibition of Vogel's work outside of Madison. Viewers will see a sampling of the thousands of puppets he's created over the past 50 years.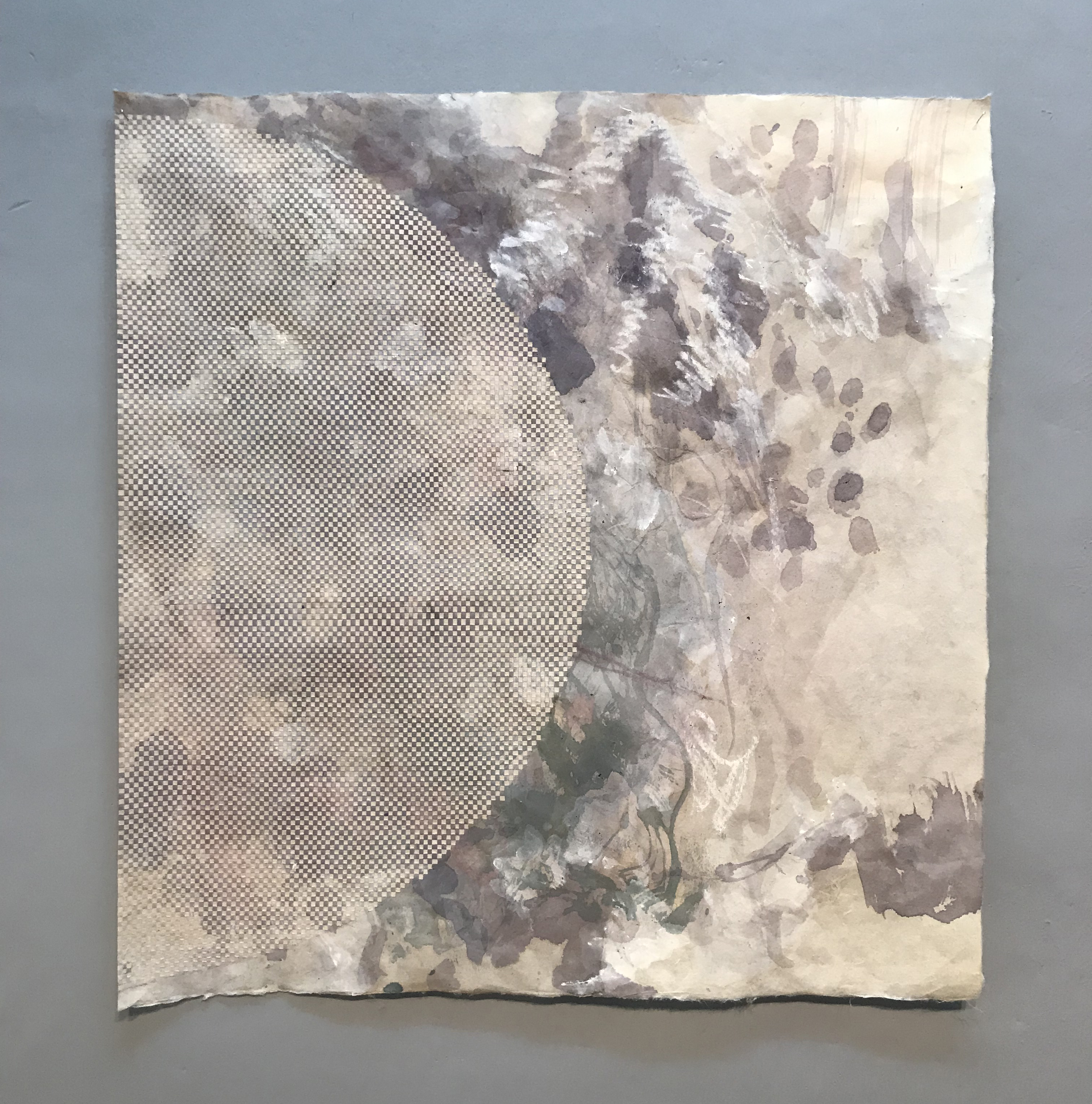 Thread of Thought | Julie VonDerVellen
Julie VonDerVellen presents a collection of textile-inspired paper works that documents life's unfolding chapters. It's a visual narrative of significant experiences that have helped shape the artist's personal journey.
Opening Reception with Artist Talks – Not Available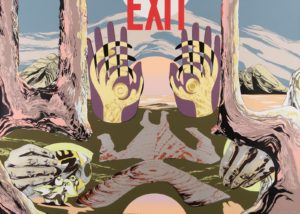 August 28 – October 31
Sigils for Travelers of I-94 | Andrea Carlson
"I squint my eyes at buildings and imagine what the land looks like underneath, that is Indigenous Futurism" - Andrea Carlson
Drawing on her Ojibwe heritage, Carlson creates images that "celebrate the joy of Indigenous people found in places that we've made for ourselves, in places that were necessitated because of our exclusion elsewhere." The exhibition title incorporates the Latin meaning of Sigil—medicine or poison and the space along Interstate highway 94.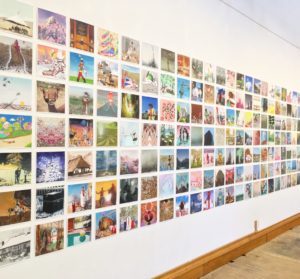 Shooting Buffalo | Andy Messerschmidt 
As part of Andy Messerschmidt's 900+ piece Agrocult series, this exhibition's focus is on the "anthropological cataclysm of the agrocults". The artist's work asks the viewer to review and evaluate the many changes brought upon the land by humankind.
November 19 – January 18
Please call ahead to visit our galleries
Everything Between Us | Kendra Bulgrin
Kendra Bulgrin's paintings examine the longing for identity and the subsequent expectations associated with identity and memory. Her personal struggle to understand her identity and past as an adopted child has played an important role in her work. She questions how identity is constructed through images, place, memory, decoy and the miniature.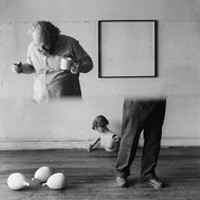 Contemplating | Les Klug 
This retrospective of Les Klug (1930-1988) examines the work of a photographer who followed a trajectory all his own. He used art to explore the world around him and as a means with which to test the boundaries of the world. Working well before digital photography, his work was done with a traditional camera and in the darkroom. 
Opening Reception with Artist Talks – November 21