To inspire, challenge and educate through cultural events and highly-distinctive, curated visual art exhibitions
with the purpose of strengthening and sustaining our community.
Gallery Hours:   Thursday, Friday, and Saturday  |  11 a.m.-5 p.m.
August 30th - November 3rd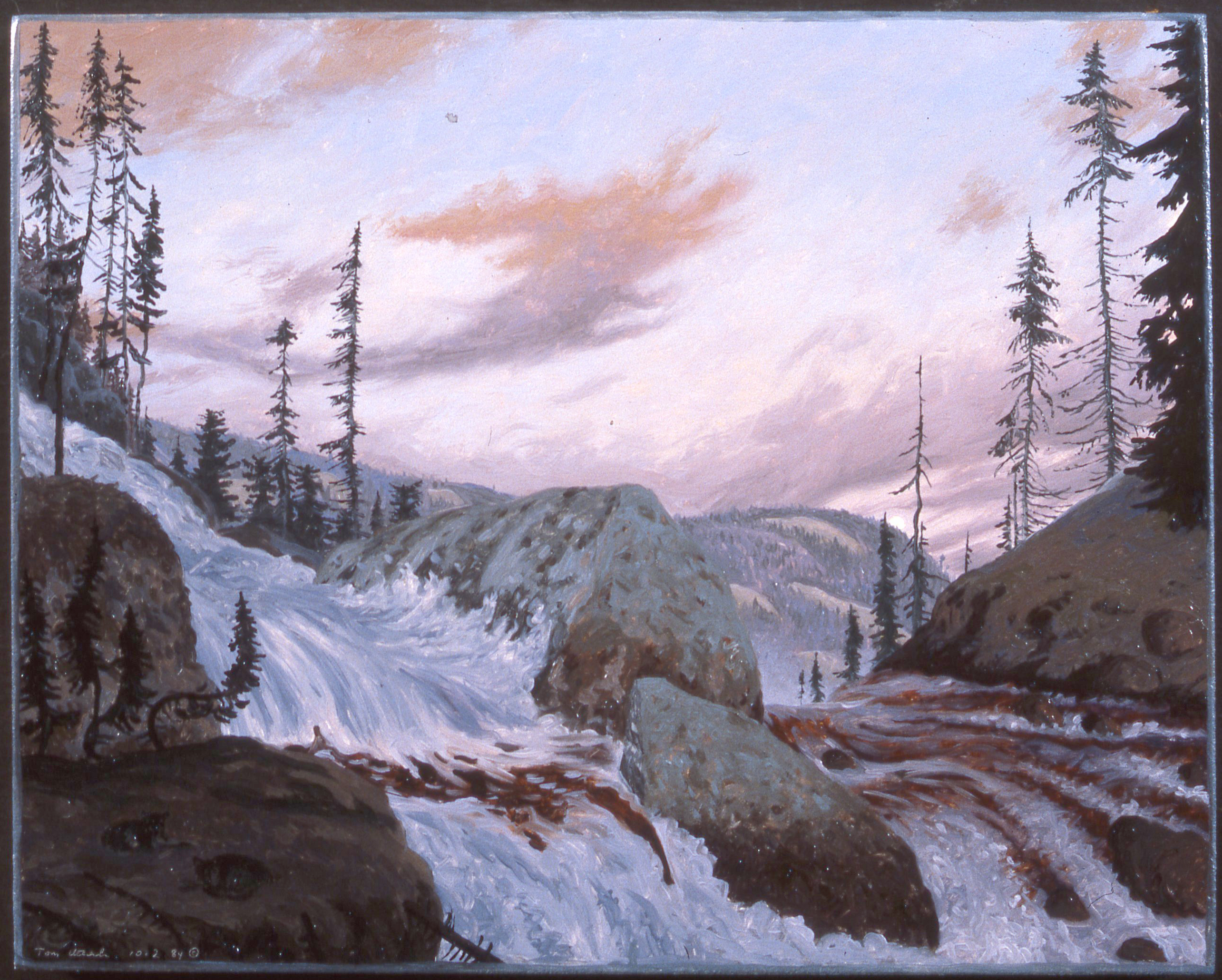 Tranquil Ecstasy | A retrospective of the art of Tom Uttech
Tom Uttech is one of America's finest landscape artists. His enigmatic images, based on the verdant northern woodlands of the Precambrian Shield and the animals that inhabit them, have few parallels in contemporary art.  Since the inclusion of his paintings in the 1975 Whitney Biennial, his work has been the subject of more than thirty-five one-person exhibitions, receiving praise from The New York Times, The Washington Post, Smithsonian.com, Village Voice, The Milwaukee Journal Sentinel and Art in America. Uttech was born in Merrill, Wisconsin.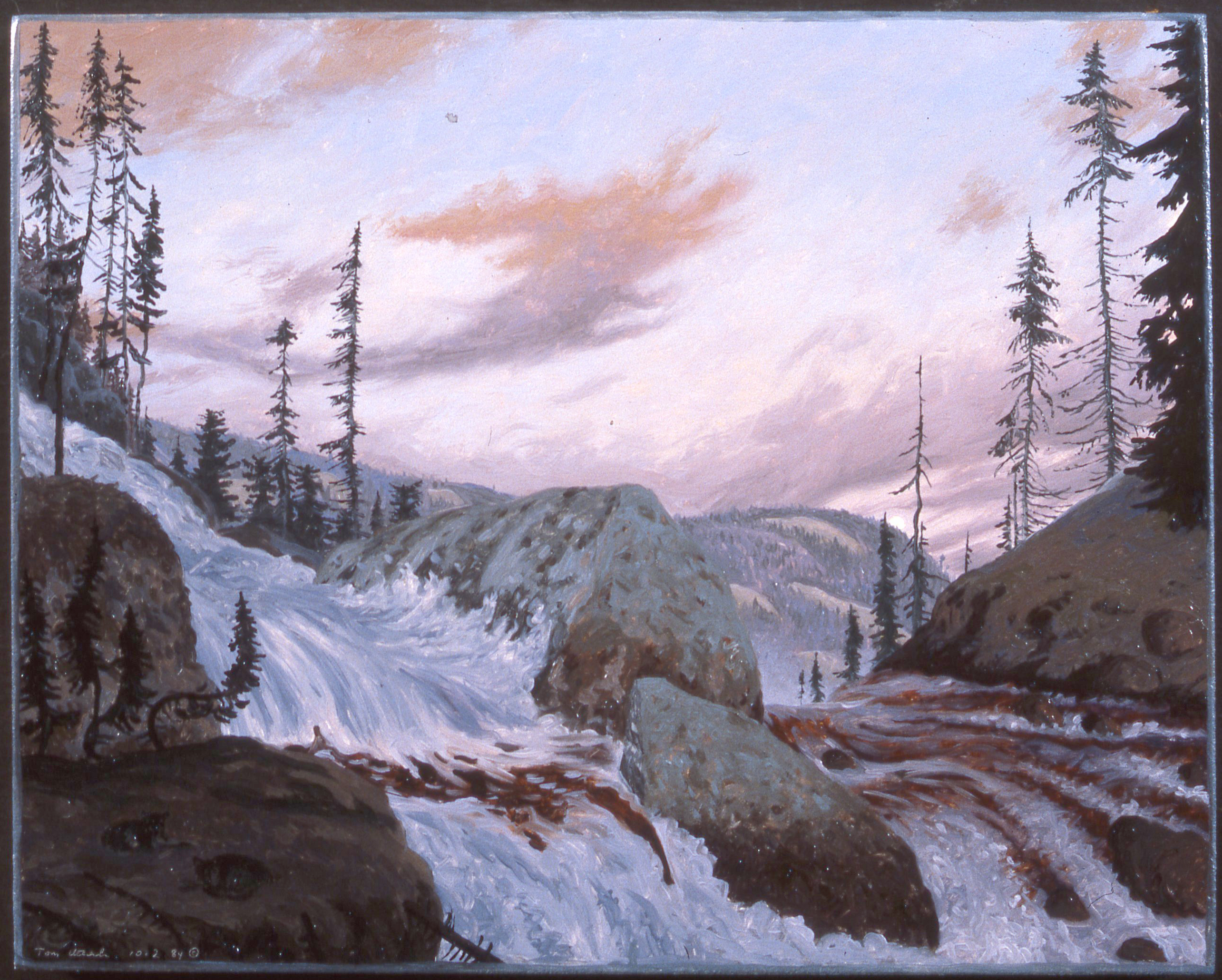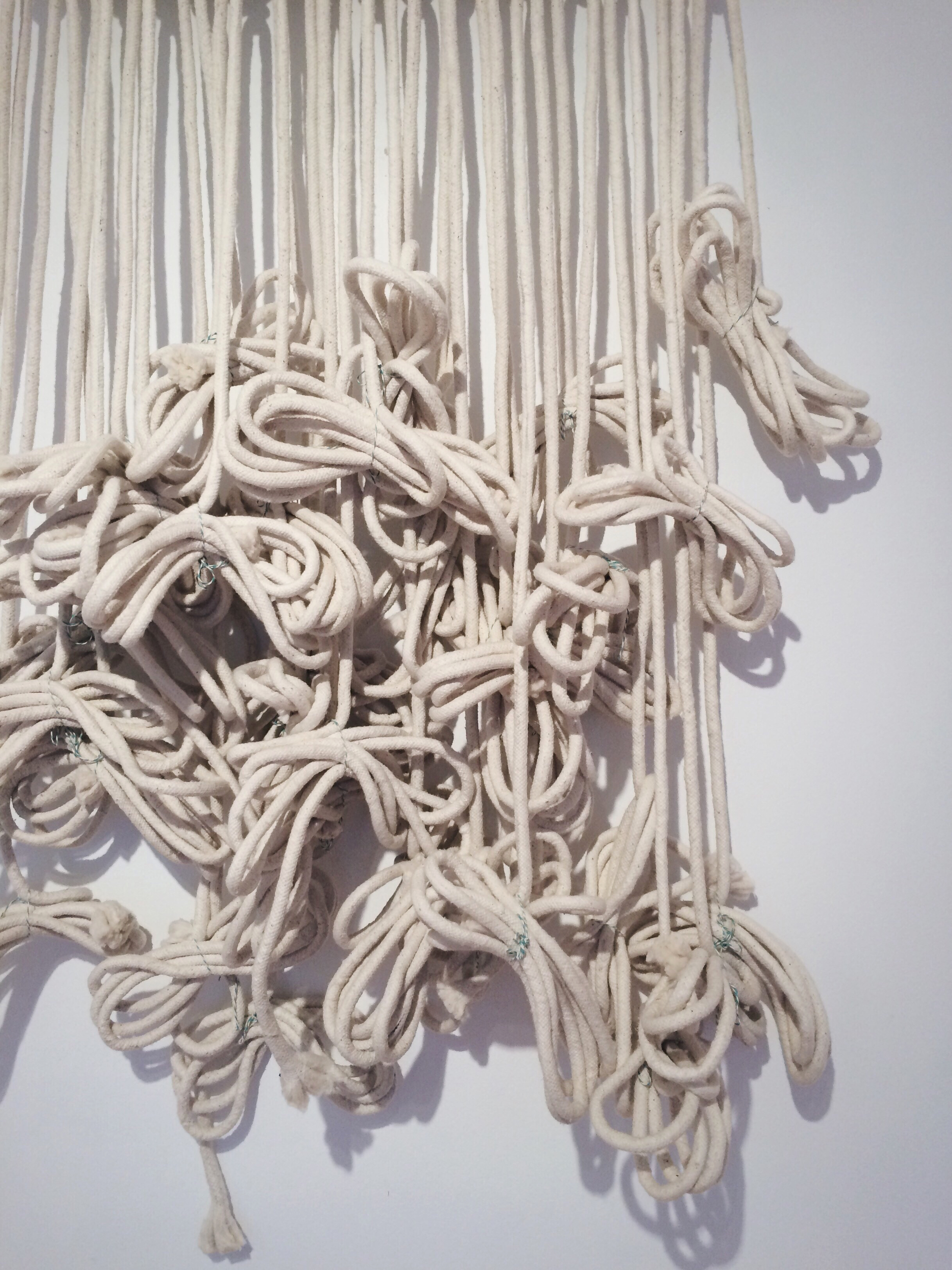 p l e c t ō | Jamie Lea Bertsch
Jamie Lea Bertsch is an artist and educator, currently teaching in the University of Wisconsin – Milwaukee Fibers Department. During her studies, she traveled abroad, collaboratively teaching art in Mae Sai, Thailand. Her work has been included in several solo and group exhibitions, including the Lillstreet Gallery in Chicago and the Textile Arts Center in Brooklyn, New York.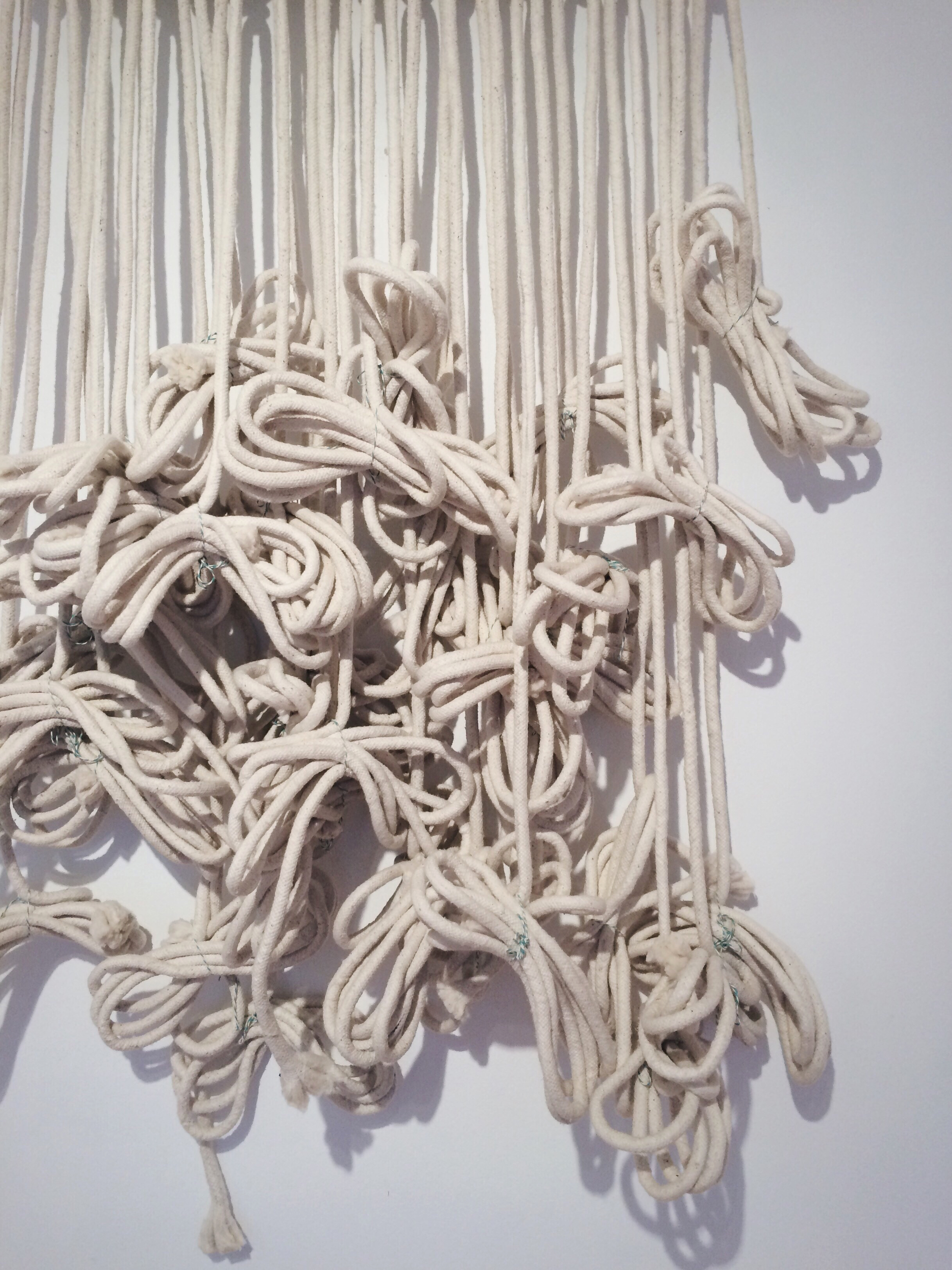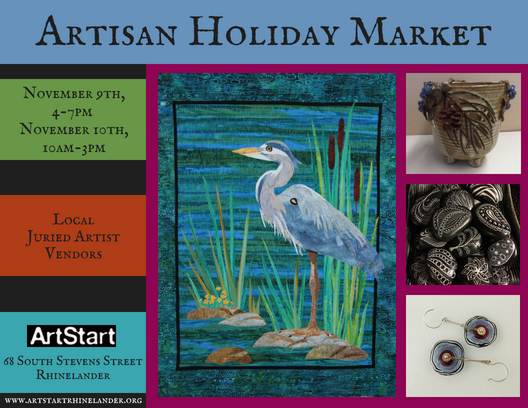 Artisan Holiday Market - November 9th, 4-7 p.m. & 10th, 10-3 p.m.
ArtStart, will be hosting a Holiday Market event November 9th and 10th, to mirror the traditional and charming open-air markets that spring up in Germany during the Christmas holiday season.
Attendees will shop for unique, hand crafted gifts from local artists, enjoy mulled wine and European inspired foods.
Traditionally these events are held outside in the town square, but ArtStart will host the event indoors in both art galleries and the community space that will be available between their Fall and Winter Exhibitions.
No Admission Fee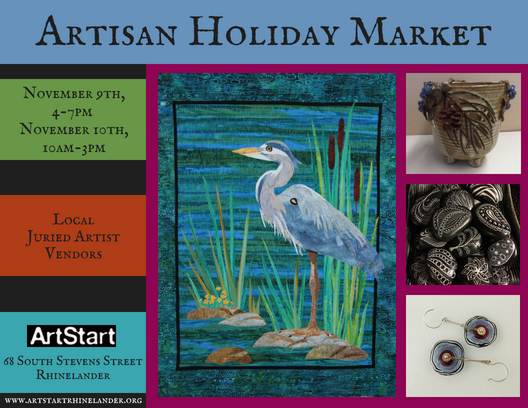 Looking for something to do this week? Find out what is happening at ArtStart.