T

o strengthen our community through arts education and cultural engagement.
Appointments for Thursday and Friday 11am-5pm, and Saturday 11am-2pm are available by calling 715-362-4328 or by emailing info@artstartrhinelander.org. 24 hours notice is requested.
ArtStart is implementing cleaning, mask, and social distancing recommendations provided by the CDC and local health officials. All gallery visitors are required to wear a mask and remain 6 feet apart. Hand sanitizer and masks are available if needed.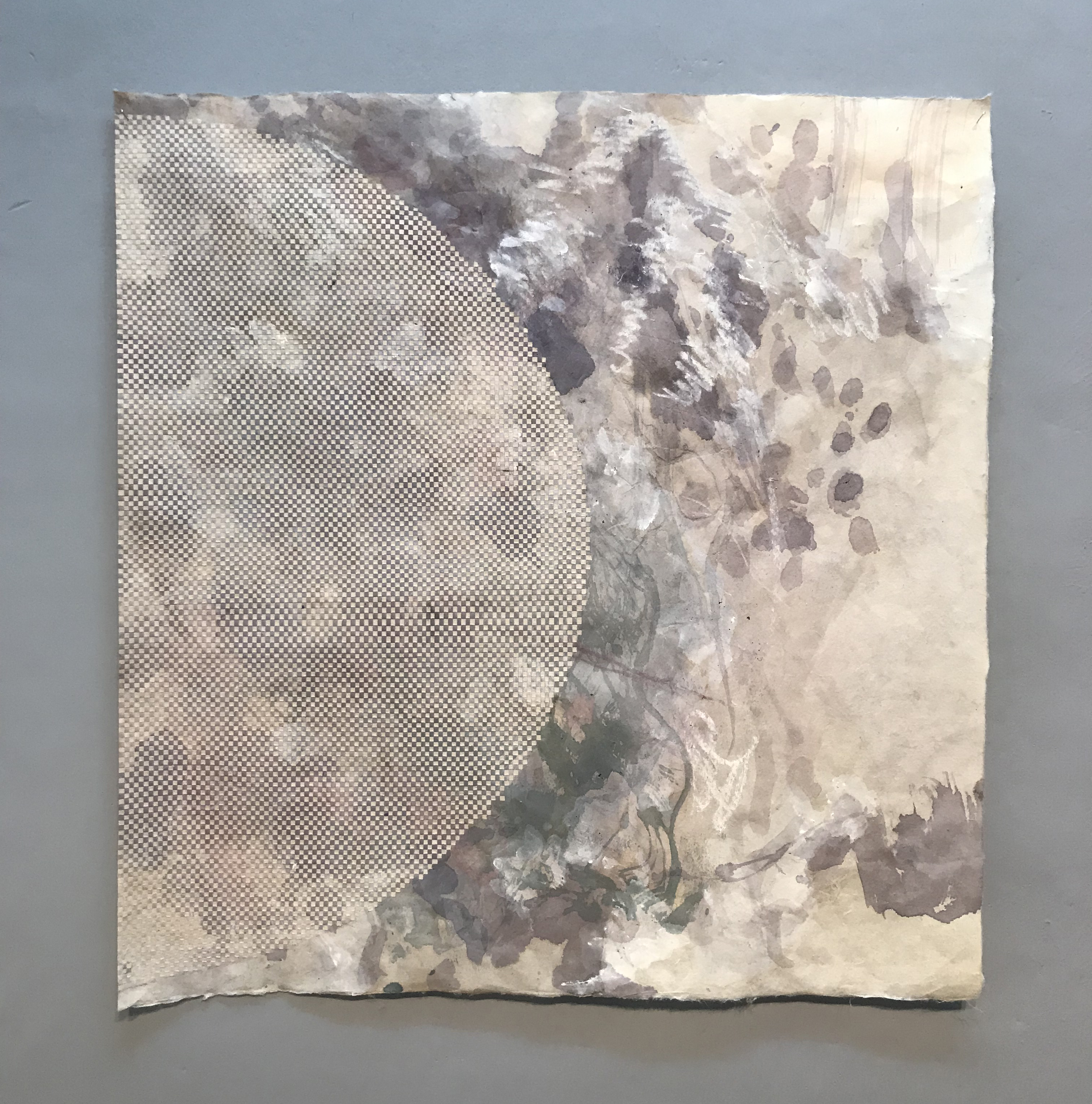 Julie VonDerVellen: Thread of Thought
June 18 - August 8
 "Memory is the most elemental thread of which the tapestry of experience we call reality is woven."
— Maria Popova
Human emotions play a role in how the brain captures a memory. Not only do our feelings help encode the moment, but they are believed to aid in the recollection of the experience. Memory allows us to travel from clips of our past, observe the present, and envision the future. Elusive, ephemeral moments are captured through the influence and intensity of our emotional states.
My work narrates the fusion between emotion and memorization. The intangible marriage of experience and response is conveyed through textile-inspired surfaces. Sculptures, collages, and paintings document the influential landscapes, individuals, and events of my personal journey. Overlapping columns and rows parallel the psychological dissection of experiences and correlating human emotions. 
Piece-by-piece, the paper unravels into remnants. It transitions from sheet, to strip, and back to formal shape. As the paper fibers warp and weft into spatial and temporal narratives, the resulting patterns challenge the linear, left to right, top to bottom physical act of reading. Instead, a pixel-like network binds fragments of thought and are then viewed as a unified page. External influences weave over, under, and through my internal sentiments while abstract marks capture the essence of the environment.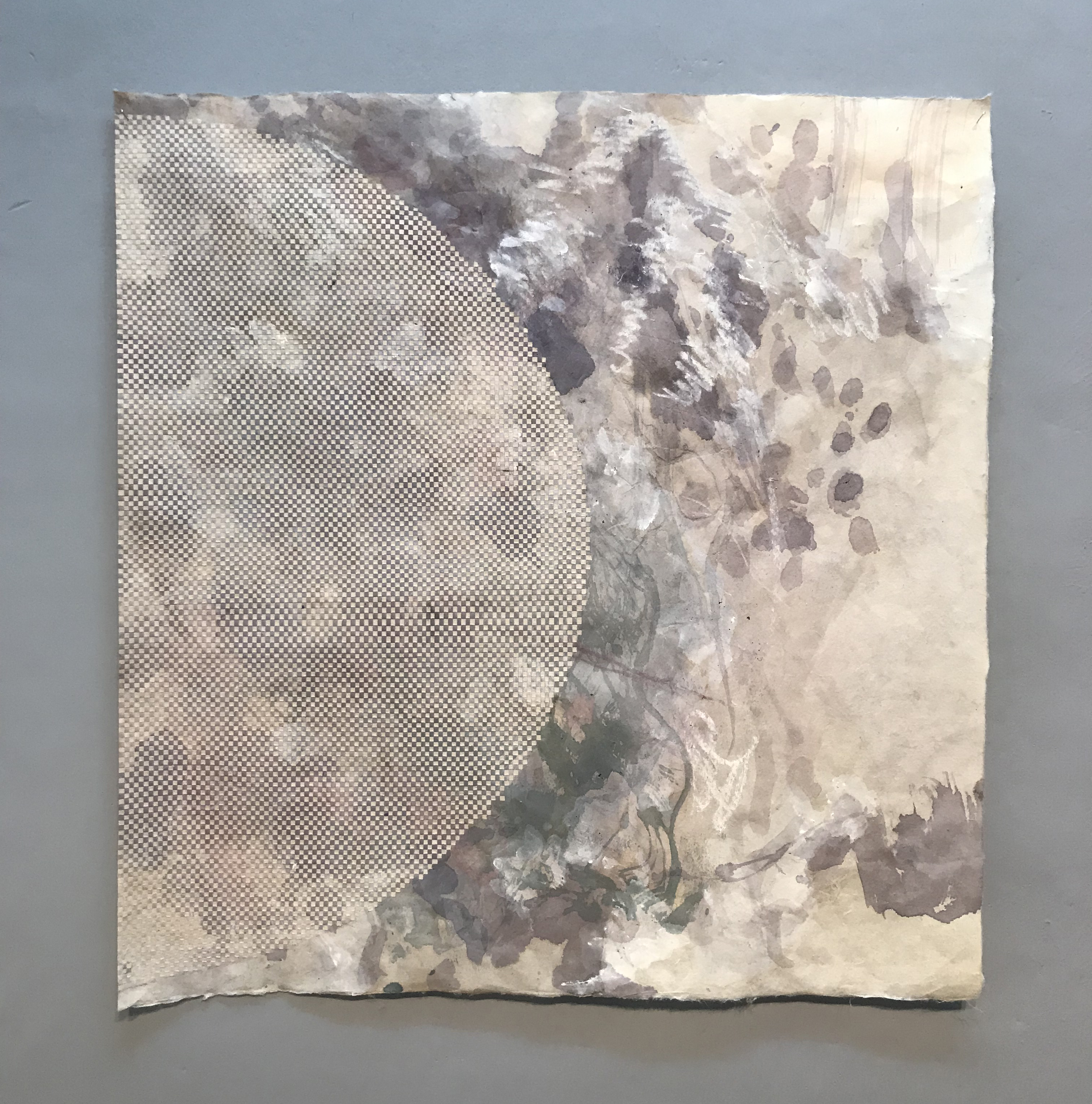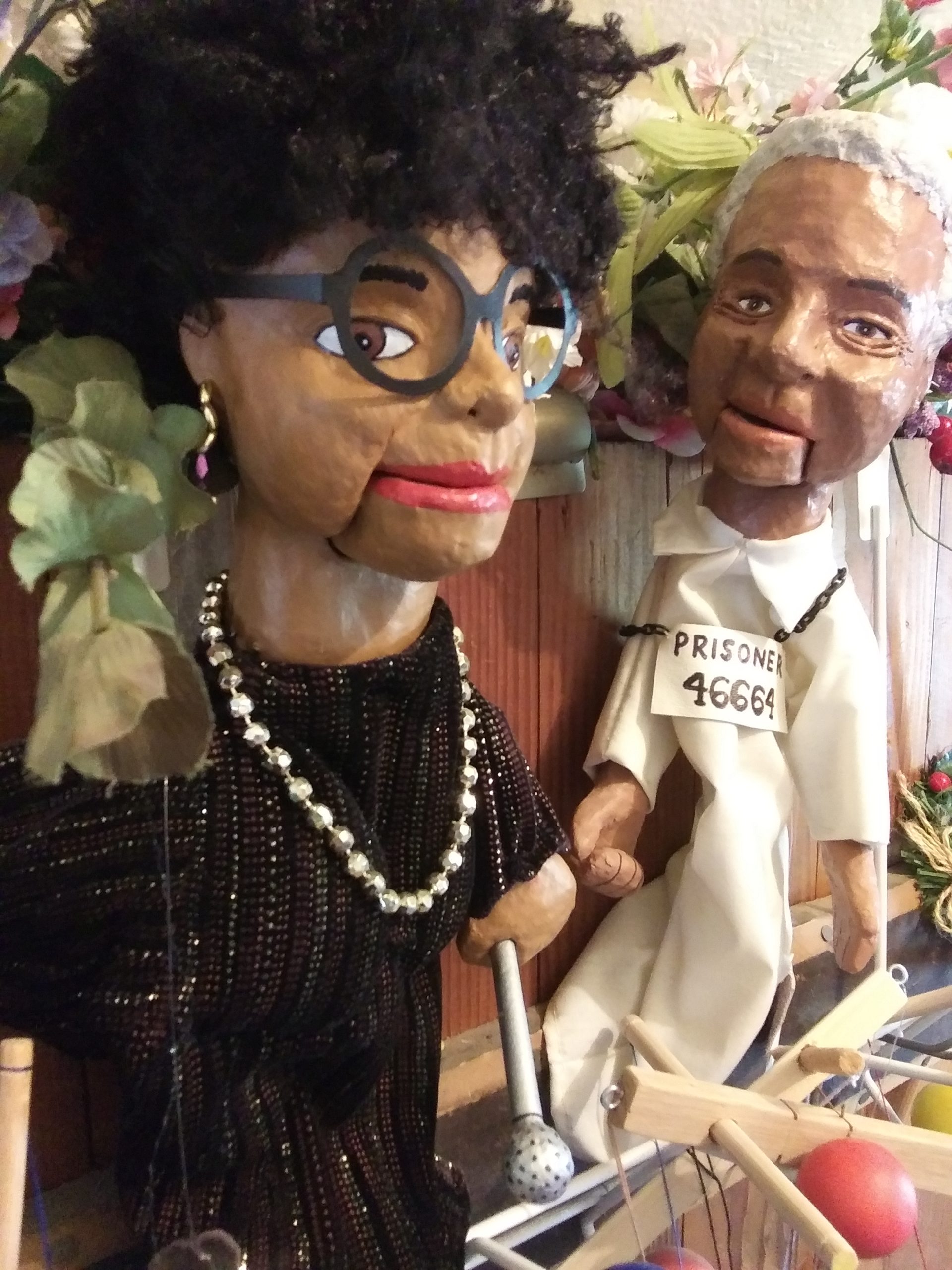 Ken Vogel: A Half-Century of Puppet Creations
1970 - 2020
June 18 - August 8
Puppeteer Masters the Art of Creativity
Excerpts from an article by Jeremiah Tucker published in the Sauk Prairie Eagle 9-29-2010
Vogel makes his papier-mâché marionettes in his Madison apartment, sculpting molds for their faces out of clay and sewing their elaborate costumes on a 1940s Singer sewing machine. Piles of seemingly random fabric used to create everything from Spider Man's iconic red-and-blue costume to the finery of King Henry VIII are pushed against the wall in Vogel's workroom, just inside his front door. 
The way Vogel works has changed little since he began making marionettes in 1970. Back then he'd recently quit Catholic seminary and enrolled in the University of Wisconsin. Although he began working toward an English degree, he said he majored in "being out of seminary." He had a girlfriend whose mother was an art teacher and taught him how to papier-mâché and make marionettes. He dropped out of college after a year and a half and began making puppets.
In the beginning, just making the molds for the puppet's faces fascinated him. "I remember waking up first thing in the morning to look at the heads and see if they were dry" Vogel said. Vogel doesn't use the internet. He begins each marionette by going to the library and researching the characters.
His marionettes aren't caricatures. "My method of doing it is trying to portray as realistically as possible how a person looks," Vogel said. Regardless of how accurately Vogel makes them, each marionette is distinctly his, their hand-shaped papier-mache faces—simultaneously convincingly human and alien—are more alike than dissimilar.
The majority of the puppets made are sold to individual customers and a handful of gift shops. His most consistent customer, however, has been Jim Kirchstein founder of the one-time record label Cuca Records. Kirchstein and Vogel met at Ella's Deli [when Ella's Deli closed Epic Software purchased the collection] in Madison where some of Vogel's puppets were on display. "The main thing I really thought was how great were the costumes he'd put together," said Kirchstein, recalling what he first found compelling about Vogel's puppets. 
Over the years Vogel estimates he's made at least 1,000 different characters. "In making a marionette you come to know them and own them a little bit," said Vogel.