T

o strengthen our community through arts education and cultural engagement.
Open by appointment
ArtStart is implementing cleaning, mask, and social distancing recommendations provided by the CDC and local health officials. All gallery visitors are required to wear a mask and remain 6 feet apart. Hand sanitizer and masks are available if needed.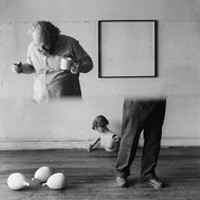 Contemplating | Les Klug
November 19 – January 18
This retrospective of Les Klug (1930-1988) examines the work of a photographer who followed a trajectory all his own. He used art to explore the world around him and as a means with which to test the boundaries of the world. Working well before digital photography, his work was done with a traditional camera and in the darkroom.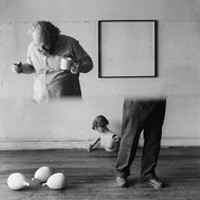 Everything Between Us | Kendra Bulgrin
November 19 – January 18
Kendra Bulgrin's paintings examine the longing for identity and the subsequent expectations associated with identity and memory. Her personal struggle to understand her identity and past as an adopted child has played an important role in her work. She questions how identity is constructed through images, place, memory, decoy and the miniature.