ArtStart Board of Directors & Staff
ArtStart Board of Directors
Ken Juon, President
Judi Linder, Vice-President
Patty Fitzpatrick, Secretary
Kaye Jaeger, Treasurer
Colleen Finn
Jon Koch
Ben Meyer
Elaine Strite
Tara Vandenberg
Rick Zoerb
Program & Operations Director
Ashley McLaughlin
Ashley McLaughlin, a Rhinelander native, has always been passionate about nonprofits and the arts.
McLaughlin is a graduate of the University of Wisconsin - Stevens Point where she studied public relations and communication and focused on nonprofit work.
She has lead community nonprofits for over 15 years, most recently as the Director of The Fix Is In, Inc., a mobile spay, neuter clinic. In 2015, McLaughlin began as a gallery assistant volunteer and coordinator at ArtStart. Her passion for the organization grew, and in early 2017, she joined ArtStart staff as the Program and Operations Director.
From childhood to adulthood, McLaughlin has participated heavily in arts education. She enrolled in art classes throughout her education in the Rhinelander School District and at Nicolet Area Technical College. Her areas of artistic interest are in ceramics, soft pastel drawing, and acrylic painting.
Beyond ArtStart, McLaughlin enjoys the northwoods lifestyle and the uniqueness of Rhinelander's bountiful lakes. She and her young family recreate through watersports, kayaking, fishing, snowshoeing, dog walking, hiking, and biking.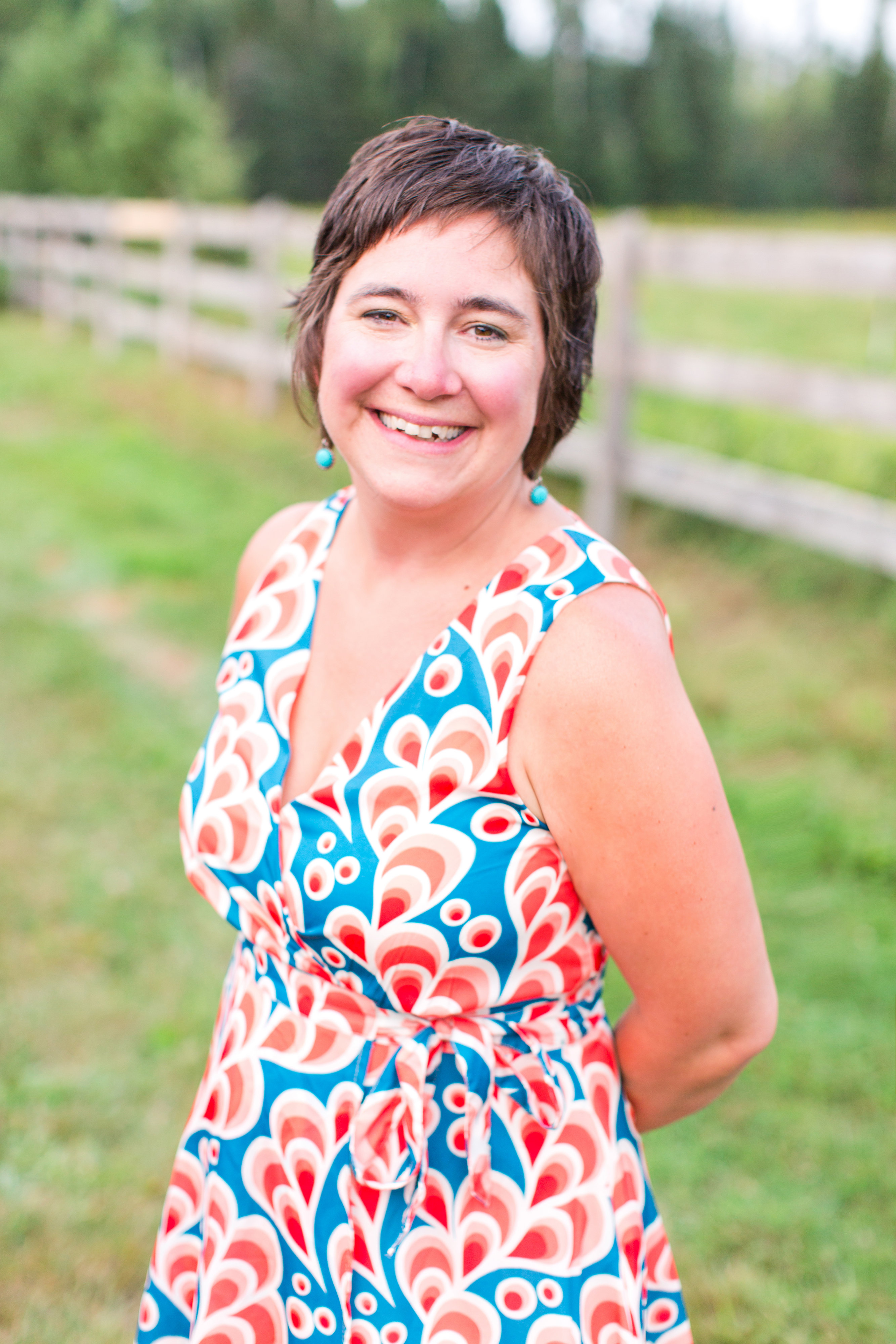 Community Cultural Development Director
Melinda Childs
As ArtStart's Development Director, Melinda Childs' calling is to build individual, community and financial relationships that promote ArtStart and the arts as vital to our area's creative and economic wellbeing.
Childs has more than a decade's hands-on experience working in the arts-based community development field. She has organized neighborhood art festivals and guided artists and communities though the "how to" of creating public art projects. She takes particular pride in organizing the Art Shanty Project in which artists designed interactive fishing shacks on a frozen lake.
While serving as Program Director and consultant for Forecast Public Art in Minneapolis, Childs designed professional and economic development training programs for artists and communities seeking to use art to activate their environments and economies. She participated in numerous grant committees, as well as the planning committee for the Great Places Initiative. Childs also worked on planning artist specific content for the Public Art Network's annual conference.
Childs lives in Rhinelander with her artist husband-Jaron, two young children-Roan and Singer and dog Kasper where they lead an art- and nature-filled life.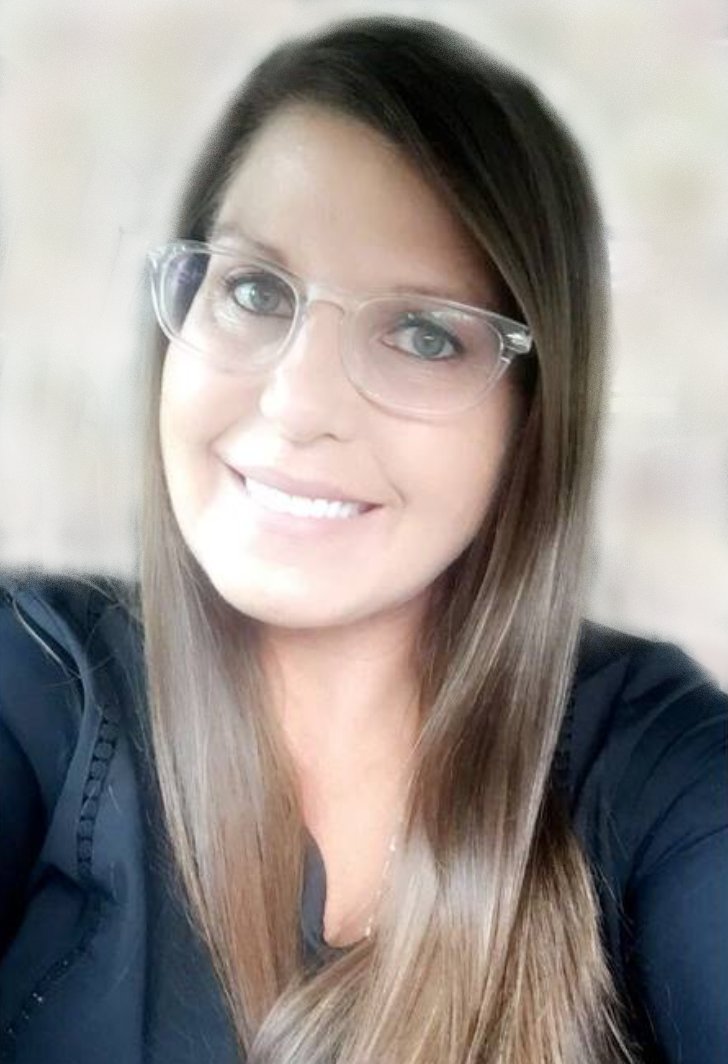 Development Director
Katie Miller
Miller was born and raised in Colorado but her familial roots run deep in Wisconsin. Her maternal grandfather was born and raised in Stanley and his two sisters called Rhinelander home for over 30 years. Miller visited Rhinelander during her summers as a child and fell in love with the community and lifestyle.
Miller obtained her undergraduate degree in Marketing from Georgia Southern University and her Masters degree in Marketing and Public Relations from the University of Denver. She has utilized both her degrees, both personally and professionally, towards serving the communities she's lived in and making a difference in the world through her non-profit work, fundraising and volunteering. She is dedicated to bringing that spirit to ArtStart and the Rhinelander community, and is both excited and proud ArtStart has brought her back to the Northwoods.
Art has always been a part of Miller's life. She would engage in fun and interesting art projects as a child with her grandmother, from whom she attributes her appreciation of art, and grew up watching her mother sketch pencil drawings and her father taking photographs. The love of art is shared throughout her family with her sister and both nieces being gifted with superb sketching and painting abilities, and both her great aunts were avid art appreciators and active in the arts community while living in Rhinelander.
Miller lives in Rhinelander with her dog Mouche (Moo-chee) and can often be found hiking, snowshoeing, or simply walking her dog with her camera in tow.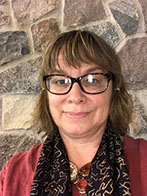 Exhibition Coordinator
Laura Ehmann
Since ArtStart Galleries opened in 2012, Laura Ehmann has coordinated all aspects of the exhibition process, working with artists and the ArtStart Exhibition Team, including our own Curators and Guest Curators to prepare for upcoming exhibitions. She also coordinates with programming, communications, design, and facilities staff and volunteers to ensure a seamless gallery experience for our visitors.
Laura's background is in communications in nonprofit organizations, and she holds a Bachelor of Arts degree in Communications and a Master of Arts degree in Business Communication. Laura is one of the founders of ArtStart and, not surprisingly, an art lover who is dedicated to bringing unique, high-quality artwork to our community.