Colleen Ansbaugh
Colleen Ansbaugh, MS Business, Textile and Clothing from the University of Minnesota, Minneapolis, is a resident of Wisconsin. Sewing as a child, Colleen began a lifelong love of textiles. Using nature as a source of inspiration, Colleen creates art cloths by hand dyeing fiber and cloth. Sometimes adding more color with paint; more often adding further surface design through silk screening, felting and always stitching. The stitching defines the piece a high degree of flavor.
Her wonderful, supportive husband, Chip, tolerates spilled beads and an occasional pin in the rug. Their spoiled dogs add life to the party by grabbing dropped scraps from the floor and making a run for it.
Website: www.ColleenAnsbaugh.com
Course Title: Mixed Media Medley
Jane Banning
She's a late bloomer. Always a reader, Jane didn't start writing fiction until later in life. On the other hand, with a minor in English Literature, she did plenty of writing in college, and her favorite classes even in high school were writing classes. So here she is, with over thirty publications of flash fiction, a couple of awards, some poetry, a few essays and a novel waiting for a publisher.
Born in northern Iowa, Jane received a Bachelor's in psychology from Iowa State University and a Master's of Science in social work from the University of Wisconsin-Madison. She's called Wisconsin home for forty years and worked in health care for thirty of those. Jane currently lives in the north woods with her husband, three dogs, two cats and a life full of the pleasures of loons calling in the night, sun on water, pickle ball and yoga. Her son lives nearby and they often dog-sit Bella, the Great Dane, and Zander, the oddball who's afraid of rain.
Writers who influence and inspire Jane include Thomas Hardy, e.e. cummings, Alice Walker, Barbara Kingsolver and J.K. Rowling. These days, she reads more nonfiction than ever before in an attempt to understand the world and its citizens.
She's been a member of Writers and Critters, a juried international women's writing group, for several years and has found that the critique process is at least as helpful in the creative process as the writing.
Two teachers have profoundly influenced the development of her skills: Robert Curry and Dr. Laurel Yourke.
Website: janebanningwriter.com
Course Title: Flash Fiction: Short and Punchy
Brittany Beyer
Brittany is a dancer and mover with formal training from Interlochen Arts Academy (High School
Diploma), the Ailey School, NYU/Tisch School of the Arts (BFA in Dance Performance), and the Salzburg Experimental Academy of Dance. Performance highlights include being a founding member of the New York based dance company headed by Johannes Wieland (2001-2006); dancing and acting as Company Manager for The Equus Projects lead by JoAnna Mendl Shaw (2011-2012); and most recently performing as a guest artist in the 2015 NY season of Zullo/Raw Movement. She teaches ballet and contemporary dance at the Northwoods School of Dance (Rhinelander and Eagle River 2016-present), has recently contributed to Nicolet College's theatrical production as a movement coach for A Midsummer Night's Dream (2018), and was co-curator for the inaugural Queerly Contemporary Festival in New York (2018). Brittany also has an MA in Arts Politics from NYU/Tisch School of the Arts specializing in social entrepreneurship and non-profit management. She has consulted with many arts organizations, worked with EmcArts in New York City, and was the Executive Director of The Warehouse Art Center in Eagle River, WI from May 2016-2018.
Course Title: You and the Movement Around Us
Jess Clark
Jess is a certified yoga and aerial yoga instructor, and has completed teacher training in Aerial Fabrics, Trapeze and Lyra through New England Center for Circus Arts (NECCA). She is a 200 hour Registered Yoga Teacher (RYT) with Yoga Alliance and completed advanced teacher training through Unnata Aerial Yoga. Jess is an aerial dancer trained in many disciplines including: aerial silks, trapeze, lyra, corde lisse, aerial pole, harness, and other created apparatus. She has performed for audiences big and small. Additional training includes inclusive teaching practices, trauma informed yoga, yin yoga, and therapeutic yoga. She is passionate about safely bringing the expressive freedom of aerial dance and the transformative joy of yoga to all.
Website: www.jessflyingyogi.com
Course Title: Introduction to Aerial Dance. Time to fly
Lyn Cote
USA Today bestselling author, Lyn Cote has written over 45 books. A Romance Writers of America RITA finalist and an American Christian Fiction Writers Carol Award winner, Lyn writes contemporary romance, romantic suspense and historical novels. No matter which kind of story, her brand "Strong Women, Brave Stories" comes through.
Her most recent achievement is being added to Romance Writers of America's Honor Roll for bestselling authors. She lives in a lakeside cottage the northwoods of Wisconsin with her comfy husband and two adorable cats.
Lyn's brand is Strong Women, Brave Stories because her heroines are women who don't just take what life hands them but fight for a better way with God's help. Also most of her stories feature a multi-cultural cast of characters and authentic detail whether it is a contemporary or historical story.
Website: www.BooksbyLynCote.com
Course Title: So You Want to See Your Book in Print
Ryan E. Doberstein A.K.A. Wolfgang Ryan
 Doberstein studied Film, Fine Arts at the University of Wisconsin Madison. He has been a practicing artist for two decades. His experience as an educator spans over a decade and includes teaching as an artist and teacher for Joan Mitchell Foundation in New York, as an artist and teacher at The Warehouse in Eagle River, and as an Arts Educator at ArtStart.
Course Title: Bricolage: Making Love Out of Nothing At All
Jeff Eaton
Jeff is a writer and editor who, after an award-winning journalism career, taught English and communication skills at the community college and university levels for more than two decades. His writing has appeared in a variety of local, regional and national publications. His graduate studies at Northern Michigan University were capped by a creative thesis of ritual performance poetry, "The New Order of Worship." Now retired from full-time teaching, he continues offering workshops for creative writers.
Course Title: Speak Up
Victoria Houston - Keynote
She is the author of the Loon Lake Mystery Series. Her newest book will be released June 19th — DEAD FIREFLY from Gallery Books, Simon & Schuster. The mysteries are set in the Northwoods of Wisconsin against a background of fishing – fly fishing as well as fishing for muskie, bass, bluegill and walleyes.
Houston's mystery series was featured in a story on the front page of The Wall Street Journal (January 20, 2004) and on NPR's "Talk of the Nation with Neal Conan" (February 2, 2006).
She has also written or co-authored over seven non-fiction books.  An award-winning author specializing in family issues, Houston's non-fiction books include the highly recommended ALONE AFTER SCHOOL: A Self-Care Guide for Latchkey Children and Their Parents (Prentice Hall, 1985); the national bestseller, LOVING A YOUNGER MAN: How Women Are Finding and Enjoying a Better Relationship (Contemporary Books (1987); Pocket Books (1988); MAKING IT WORK: Finding the Time and Energy For Your Career, Marriage, Children and Self (Contemporary Books, 1990) -- which was published by Simon & Schuster's Fireside imprint in August 1991 as a trade paperback titled MAKING IT WORK:  Creative Solutions For Balancing Your Career, Marriage, Children And Personal Life.  Houston co-authored RESTORE YOURSELF: A Woman's Guide to Reviving Her Libido and Passion for Life (The Berkley Publishing Group/2001) with Dr. James Simon, a Past President of the North American Menopause Society.
Website: www.victoriahouston.com
Debra A. Ketchum Jircik
Debra is a native of Milwaukee. After working with clay for over thirty years, she has shifted her focus to fiber. She has been hand papermaking for over 20 years, working with the medium in a variety of ways, and has been fortunate to study with generous teachers. She enjoys sharing art through teaching and organizing/working on collaborative community art projects and environmental installations. Her current creative practice reflects her interest in minimizing her environmental impact. Debra's most recent creative forays have been into natural dyeing and growing her own dye plants including Japanese Indigo and eco-printing as they relate to her handmade paper. Debra is raising Japanese Indigo for her fifth year and was awarded a Surface Design Association Personal Development Grant to go to Japan in October of 2017 to study Japanese indigo, seed to dye, in the context of Japanese textile tradition. She is currently the programming director at The Warehouse: Four Seasons Center for the Arts in Eagle River. Her Circle of Life Studio, where she also offers workshops and artist retreat/resident opportunities, is in Eagle River Wisconsin.
Website: www.circleoflifestudio.com
Course Title:Indigo from Seed to Dye
Course Title: Intro to Eco Printing and Eco Dyeing on Silk
Mel Kolstad
Mel Kolstad is an artist and an instructor working throughout the state of Wisconsin.  She has been an active member in the Wisconsin art scene since 2007, and has shown around the country and abroad since 2009.  She is also the curator of the Langdon Divers Gallery, located inside the Fond du Lac Public Library.  Mel enjoys working in mixed media, as there are so many wonderful techniques to be explored.  She will never stop learning.  She makes her home in Fond du Lac with her husband Brian.
Website: melkolstad.com
Course Title: Creating Rubbings from Nature's Textures
Course Title: Solar Printing with Nature
Elizabeth Lewis

Educated as a writer and musician, Elizabeth's life changed course when a car accident left her temporarily paralyzed, with short term memory loss and other cognitive deficits. After three years of intense physical, occupational and speech rehabilitative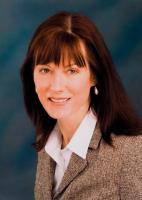 therapies, her medical team determined it was unlikely she would ever function beyond a sixth grade level again. Although her medical diagnosis was bleak, Elizabeth chose to draw a future with bright colors. By engaging in the process of art-making and writing, she came to realize that there can be great healing without cure. Art and writing helped transform her sense of loss into one of abundance and gratitude. Ultimately, she came to embrace the gifts, opportunities and purpose presented by her accident and unplanned life.
Over a period of 13 years, Elizabeth worked as a newspaper reporter, magazine writer, editor, ghost writer, business development consultant, non-profit fund-raiser, employee trainer, public relations and marketing professional and personal fitness coach, until she discovered her true calling - to nurture inner and outer peace through the work she currently does. In group and one-on-one settings, Elizabeth has worked extensively with cancer patients and survivors, and people dealing with PTSD, trauma, and loss due to grief, divorce, death and more. She has also worked in an on-going basis as a wellness/ body-mind-spirit and art educator at Alverno College, Milwaukee, Pieve International School in Italy and the University of Wisconsin-Madison. Additionally, she present workshops, talks, sermons, and educational programs at a wide variety of organizations, churches, healthcare facilities, corporations and private wellness retreat centers.  
As a professional artist, her art works have been exhibited throughout Wisconsin and nationally in museums, galleries and juried shows. She also taught at School Of The Arts in Rhinelander for 8 years. 
A resident of Mequon, Wisconsin, she travels nationally and internationally to lecture and teach. She received stress management teacher certification through FeelYourBest Horizons Stress Management Program, with additional training in global body-mind-spirit practices and trauma healing through Capacitar International. Her interest in St. Francis of Assisi led to certification in Franciscan Studies through Cardinal Stritch University. She received certification as a HeartMath®  Coach Mentor and Resilience Advantage Group Trainer through the Institute of HeartMath and HeartMath LLC in California, and forgiveness coaching at the Midwest Institute for Forgiveness Training in Minneapolis. She is a certified QPR suicide prevention trainer. In response to client and public inquiry, in 2017, she became an ordained Church of Life minister in order fulfill the many requests she had to perform wedding ceremonies and funeral services for people of all faiths. She has a private client practice in Mequon, Wisconsin and is available for consultations by phone or Skype.    
Website: www.elizabeth-lewis-coach.com
Course Title: There's No Such Thing as Writer's Block
Course Title: Writing to Heal the Soul: Transforming Grief and Loss Through Writing
Nik Nerburn
Nik Nerburn is a documentary storyteller, professional relater, and enlarger of the common life. His work takes the shape of collaborative free family picture days, storefront photo shows, live-narrated neighborhood home-movie screenings, marathon polaroid portrait giveaways, and rural outdoor experimental cinema screenings. He practices collaborative ethnography, actively working with his documentary subjects to represent their own experiences. His research methods include chance encounters, active listening, long walks and long phone calls, belting karaoke at the VFW, and saying yes to most things. Always fun, always free.
Website: www.niknerburn.com
Course Title: Documenting Your Artwork
Guest Artist Documentation Project
Alexandra Murdoch Uth
Leading the discussion is Alexandra Uth, president of Loomis & Lyman, Inc. Alexandra has been in the publishing business for over 25 years, learning the trade literally at her mother's knee. She is passionate about helping authors craft quality work and is pleased to share her knowledge with the class.
Website:  https://www.loomisandlyman.com/
Course Title: Why Do You Need A Professional Editor
Sue Roupp

Sue Roupp is a teacher of memoir and creative writing through her Writer's Studio. She serves as editor/publisher of Furrows: a literary journal, and is the published in February 2018 author of Memoir Writing in 6 Easy Steps. She leads workshops on memoir writing "Your Life Matters" "How to Grab Hold of Relatives Who Say No" "Conflicts? 5 Easy Solutions to Resolution"  "From Idea to Publishing" "Children's Book Writing Ages 6-8" "Chapter Books for Middle School" "Write Your Life in 8 Lines, 24 Words." She has taught at UW Madison Writer's Institute, Women's Exchange, Evanston, Il etc.She works with private clients as an editor. She has a long history with Highland Park Poetry (IL) and has been a poetry judge for their poetry challenges and contests as well as for other organizations. She has been on the statewide League of Vermont Writers, two year television host of smalltalketc, and President of Off Campus Writers(200 writers).  She is currently a trustee of Rib Lake Wisconsin Library.
Website: Library.www.sueroupp.com
Course Title: Writing About Conflicts in Your Life. 5 Resolutions That Work
Course Title: Children Book Writing. Ages 6-8.
Larry Seiler
Larry Seiler is a painter, author, instructor, and award winning artist with over 35 years of painting experience. He is the winner of Wisconsin's 1984 Wildlife Artist of the Year Award and has had work featured on numerous stamp designs.
Starting around 1991, Larry took his paintbox outdoors, and has been painting nearly 80 percent of his work outdoors since. He travels to teach workshops across the US and abroad and has several DVD's and books to his credit. Instruction experience includes online virtual painting courses for ANU (Artist Network University - Artist Magazine, F&W Publications, Northlight Shop).
Website: www.larryseiler.com
Course Title: Plein Air Painting Techniques

Patricia Skalka
Patricia Skalka is the author of Death Stalks Door County, Death at Gills Rock, Death in Cold Water, and Death Rides the Ferry, the first four books in the popular Dave Cubiak Door County Mystery series.
Skalka turned to fiction following a successful career in nonfiction. Her many credits include: Staff Writer for Reader's Digest, freelancer, ghost writer, writing instructor, and book reviewer.
Skalka is president of the Sisters in Crime Chicagoland Chapter and a member of several professional organizations, including The Authors Guild of America, The Wisconsin Writers Association, Mystery Writers of America, and Society of Midland Authors. She lives in Chicago and Door County WI.
Website:http://www.patriciaskalka.com/
Course Title: Becoming A Better Writer (practical skills for fiction writers)
Course Title: Publish ME!
Author Event
Jennifer M. Stevens
Jennifer M. Stevens is an enrolled member of the Oneida Nation of Wisconsin and member of the Oglala-Lakota Nation of Pine Ridge, SD and has German, Irish, and French ancestry.  She is from the Wolf Clan and her Oneida Tribal name is, Wakohsi.yo' (Pronounced Wah?-goh-seee-yoh and describes a Peacock) given to her by her grandmother, Maria Hinton, award winning Oneida linguist and educator, and author.  She is the youngest daughter of Ernest L. Stevens Sr. and the late, Patricia A. (Brewer) Stevens. Ms. Stevens has been inspired by a very dynamic family of nationally known leaders and educators.
Stevens is noted for her intrigue with the arts since she was very young and for the past twenty-five years has developed her skills in not just the visual arts, but in the performing and healing arts. The love for the arts inspired her to call her small business, Wakohsi.yo' Visions: Visual, Performing, & Healing Arts, feeling each art form is much like the fan of a peacock's tail. Stevens's grandma, Maria Hinton, explained to her that she gave her the name because she had, "Good ways about her-beautiful ways about her." Stevens's life muse is striving for community building through the Arts, creating a ripple effect with her family, friends, and communities even in a small way.
​She has received the Oneida Nation Arts Program Artist Development Grant for her art and music, First Nation Composers Initiatives Grant for her singing and compositions, the prestigious Native Arts and Cultures Foundation Fellowship award for her art. She recently participated in the OC Ars Vocalis Academy and student concerts in Rome, Italy, having been awarded $2,500 towards her tuition from the Crazy Horse Memorial Foundation and a $250 sponsorship from the Club Italo-Americano.  Stevens recently did a lecture on her singing and composing, and performed at the Crazy Horse Memorial. 
​Stevens recently performed at the Club Italo-Americano of Green Bay, performing the role Dr. Electa Thomas, Onondaga-Native American Healer, in the world premier of the new opera, Pushed Aside: Reclaiming Gage. 
Website: www.wakohsiyovisions.com
Course Title: Historical Journey of Oneida Pottery: Lecture
Course Title: The Art of Oneida Pottery: Hand Building Method
Andy Sturdevant
Sturdevant is writer, artist and arts administrator. He manages the Artists Resources program at Springboard for the Arts, including the Lowertown Resource Center. In addition to that work, he has written about art, history and culture for a variety of Twin Cities-based publications and websites, including City Pages, MinnPost, Minnesota Public Radio, Belt and Mpls. St. Paul. He is the author of three nonfiction books for Coffee House Press and the Minnesota Historical Society Press. His artwork has been exhibited in solo exhibitions at the Minneapolis Institute of Art and St. Olaf College, as well as venues in New York, Chicago, Philadelphia, and Seattle. Andy is also the founder of Birchwood Palace Industries, a small press for artists books and zines. Springboard for the Arts is an economic and community development organization for artists and by artists. Their work is about building stronger communities, neighborhoods, and economies, and they believe that artists are an important leverage point in that work. Springboard for the Arts' mission is to cultivate vibrant communities by connecting artists with the skills, information, and services they need to make a living and a life. Based in St. Paul and Fergus Falls, Minnesota, they work all across the five-state Upper Midwest region.
Website: www.andysturdevant.com
Course Title: Marketing and Portfolios for Visual Artists
Kritstin Thielking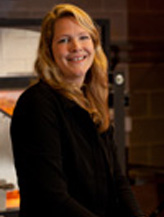 Kristin is originally from Long Island, New York. She received a B.A. in Fine Arts and Comparative Literature from Brown University, and a MFA from University of Wisconsin - Madison in sculpture with a concentration in glass.
Before her position as a Sculpture Professor at University of Wisconsin Stevens Point she taught drawing and glass: kilncasting and fusing at the University of Wisconsin, Madison, 2D and 3D Design, and glass intensive workshops at the Milwaukee Institute of Art and Design. She has been an artist-in-residence at the Vermont Studio Center and the John Michael Kohler Arts Center Arts/Industry Foundry Residency program, and has also served twice as an artist-in-residence for educational community collaborations at the John Michael Kohler Arts Center. She has taught for the Maria Walsh Sharpe Foundation in Colorado Springs, Colorado, and children's classes at the Anderson Ranch Arts Center in Snowmass, Colorado.
Kristin also works collaboratively with her husband Keven Brunett.
Course Title: Printing on Glass
Course Title: Botanical Drawings 
Katie Vagnino
Katie is a poet, educator, and freelance writer originally from St. Louis, Missouri. She graduated in 2003 with a degree in English from Yale, where she had the opportunity to study with poet and Yale Review editor J.D. McClatchy. In 2008, Katie moved to Boston to get her M.F.A. in Creative Writing at Emerson College. Her thesis, a poetry manuscript titled The Speed of Skin, was a nominee for the Dean's Prize and earned a commendation from the Academy of American Poets.
Since 2010, Katie has taught creative writing, composition, research writing, and rhetoric at various secondary and higher education institutions including Emerson College, Roosevelt University, and St. Paul's School. She has also led poetry workshops at the Cambridge Center for Adult Education, the Newberry Library, and the Loft Literary Center. From 2013 to 2018, she was a Visiting Assistant Professor at the University of Wisconsin in Eau Claire.
As a freelancer, Katie has contributed essays, articles, and reviews to the Star Tribune, The Verge, Time Out New York/Boston/Chicago, The Establishment, Role Reboot, and Smithsonian's The Torch. Her poetry has appeared or is forthcoming in a number of journals including Measure, Unsplendid, The Raintown Review, and Poetry Quarterly. In 2017, her poem "How to Explain Death to Your Daughter" was selected by the Saint Paul Almanac to be featured on Metro Transit buses and trains in the Minneapolis/St. Paul region. She hopes to publish her first book of poems in the near future.
Website: www.katievagnino.com
Course Title: Ekphrastic Poetry
Course Title: Publish ME!
Course Title: Narrative Poetry: Storytelling in Verse
Mary Welcome

Mary Welcome is a citizen artist with an emphasis on cultural empowerment in rural and under-recognized communities. Her work is conversational and research-based, in response to the social, built, and natural environments in which we situate ourselves. She collaborates with local schools, city councils, civic groups, arts organizations, youth groups, summer camps, libraries, neighbors, and friends to build cooperative environments that encourage civic engagement, radical education, and community progress. She believes in small towns, long winters, optimists, parades, and talking about feelings.
Website: www.bangbangboomerang.com
Guest Artist Documentation Project
Ryan Winn
Ryan Winn teaches Theater, Communication, and English courses at the College of Menominee Nation, where he's shepherded over a dozen original scripts from inception through production. He also serves as the director of Wisconsin's New Native Theater Festival and is the editor of the Badger State's Native arts and culture journal, Yukhika-latuhse—aka: yl voice to non-Oneida speakers. Additionally, Winn writes a monthly column for Tribal College Journal and reviews audiobooks for American History Magazine.
Course Title: Stories for the Stage: Writing Your First Play