Colleen Ansbaugh
Colleen Ansbaugh, MS Business, Textile and Clothing from the University of Minnesota, Minneapolis, is a resident of Wisconsin. Sewing as a child, Colleen began a lifelong love of textiles. Using nature as a source of inspiration, Colleen creates art cloths by hand dyeing fiber and cloth. Sometimes adding more color with paint; more often adding further surface design through silk screening, felting and always stitching. The stitching defines the piece a high degree of flavor.
Her wonderful, supportive husband, Chip, tolerates spilled beads and an occasional pin in the rug. Their spoiled dogs add life to the party by grabbing dropped scraps from the floor and making a run for it.
Website: www.ColleenAnsbaugh.com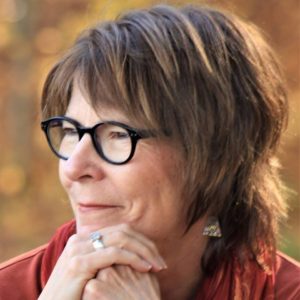 Jane Banning
She's a late bloomer. Always a reader, Jane didn't start writing fiction until later in life. On the other hand, with a minor in English Literature, she did plenty of writing in college, and her favorite classes even in high school were writing classes. So here she is, with over thirty publications of flash fiction, a couple of awards, some poetry, a few essays and a novel waiting for a publisher.
Born in northern Iowa, Jane received a Bachelor's in psychology from Iowa State University and a Master's of Science in social work from the University of Wisconsin-Madison. She's called Wisconsin home for forty years and worked in health care for thirty of those. Jane currently lives in the north woods with her husband, three dogs, two cats and a life full of the pleasures of loons calling in the night, sun on water, pickle ball and yoga. Her son lives nearby and they often dog-sit Bella, the Great Dane, and Zander, the oddball who's afraid of rain.
Writers who influence and inspire Jane include Thomas Hardy, e.e. cummings, Alice Walker, Barbara Kingsolver and J.K. Rowling. These days, she reads more nonfiction than ever before in an attempt to understand the world and its citizens.
She's been a member of Writers and Critters, a juried international women's writing group, for several years and has found that the critique process is at least as helpful in the creative process as the writing.
Two teachers have profoundly influenced the development of her skills: Robert Curry and Dr. Laurel Yourke.
Website: janebanningwriter.com
Luke Callen
Luke Callen is originally from the river town of La Crosse, WI-the heart of the Driftless Region-and currently lives in Minneapolis, MN by way of Colorado.  A teller of tall tales and a singer of short tunes-Luke lugs around a couple of guitars-a few harmonicas and even a banjo if he has to.  A simple writer and liver who cares more about his cast irons than he does about his interweb streams-Luke is now on tour and will be for the foreseeable future.  To track him down and see a live show for yourself…please just get in touch.
Having steeped himself-like a cheap bag of tea that you found in a drawer you rarely open-in the recording's of Harry Smith's Anthology of American Folk Music, to campfires, classrooms, honky tonks, festivals and clubs across the country, Luke brings his humble sense of humor and humanity. With his Chevy Astro greased up, Luke has played hundreds of shows spanning both coasts, the American west, south and heartland.  He has had the opportunity to provide support for Dom Flemons, Dead Horses, The Dustbowl Revival, Kacy & Clayton, James McMurtry, Whiskey Shivers, Charlie Parr, The Lowest Pair, The Last Revel, Lilly Hiatt, Chicago Farmer, and Robbie Fulks among others.  
For the past three years Luke has worked with the School District of La Crosse as an artist in residence-in the classroom the kids work on song writing-sing along's-the history of American Folk music and how it relates to the subject matter they are studying.  It is a few short weeks of lots of laughs, too many smiles, a few old folk songs, and one great new experience.
Rebecca Jabs
Rebecca Jabs is a scientific illustrator living in Manitowoc, Wisconsin. She graduated in 2016 from the Science Illustration Graduate Program at California State University at Monterey Bay, following eight years as an art educator in Wisconsin.
Rebecca works across both digital and traditional media to create interpretive scientific artwork and graphics. Her career facilitates a passion for learning about the natural world, and her primary subjects are the native flora and fauna of Wisconsin. Rebecca has been Artist-in-Residence at locations across the midwest including Isle Royale National Park, Porcupine Mountains Wilderness State Park, and the Trout Lake Research Station in Boulder Junction, WI. Additionally, Rebecca teaches illustration workshops, participates in natural history-based art exhibits, and is involved in community art programming. Rebecca is a member of the Guild of Natural Science Illustrators, the American Society of
Botanical Artists, and the Lakeshore Artists Guild.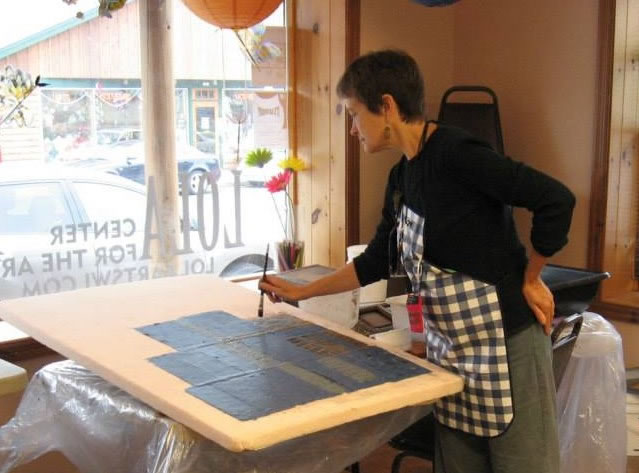 Debra Ketchum Jircik
Debra is a native of Milwaukee. After working with clay for over thirty years, she has shifted her focus to fiber. She has been hand papermaking for over 20 years, working with the medium in a variety of ways, and has been fortunate to study with generous teachers. She enjoys sharing art through teaching and organizing/working on collaborative community art projects and environmental installations. Her current creative practice reflects her interest in minimizing her environmental impact. Debra's most recent creative forays have been into natural dyeing and growing her own dye plants including Japanese Indigo and eco-printing as they relate to her handmade paper. Debra is raising Japanese Indigo for her fifth year and was awarded a Surface Design Association Personal Development Grant to go to Japan in October of 2017 to study Japanese indigo, seed to dye, in the context of Japanese textile tradition.   She is a 2019 Artist in Residence at UW Madison's Trout Lake Limnology station. Her Circle of Life Studio, where she also offers workshops and artist retreat/resident opportunities, is in Eagle River Wisconsin.
Website: www.circleoflifestudio.com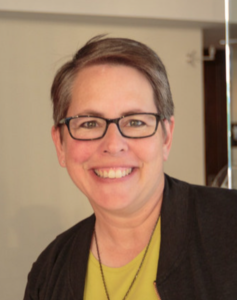 Mel Kolstad
Mel Kolstad is an artist, speaker, instructor and arts advocate who makes
her home in Fond du Lac, Wisconsin. She is a printmaker, collagist, fiber artist, and papermaker, specializing in tiny art. She is also delighted to be a Certified Papermaker for Arnold Grummer, Inc.; a member of Wisconsin Visual Artists – Northeast Chapter; a member of ArtSpace Collective in Oshkosh; and curator for the Langdon Divers Gallery, located inside the Fond du Lac Public Library. She has also given a talk at TEDx Fond du lac about her artwork. Mel has participated in many artist residencies throughout Wisconsin and also teaches various classes around the state.
Elizabeth Lewis
A car accident resulting in temporary paralysis and a traumatic brain injury led Elizabeth Lewis - upon recovery – to pursue a wide variety of interests in the fields of art, writing, education and wellness as a way to share with others the gratitude, inner peace and joy she has experienced on her unplanned life path. Ms. Lewis began presenting workshops and inspirational talks in 2002. She holds certifications in Franciscan Studies and as a Stress Management Teacher, and is a licensed HeartMath provider.
Currently, Ms. Lewis is a wellness and Franciscan tour leader for Pieve International School in Italy and an on-going workshop presenter for St. Anthony Spirituality Center, Marathon, Wisconsin. Elizabeth travels widely giving motivational and educational talks and workshops on stress resilience, grief, forgiveness, dignity, HeartMath and more. She has a private personal development coaching and spiritual counseling practice in Mequon, WI. www.elizabeth-lewis-coach.com
Suzanne Myers Otto
Suzanne is a Madison, Wi artist who thrives on color and imagination. Quilting and wearable art have long been passions. Other art interest include mixed media, journaling, watercolor and boro.
Suzanne's garments have been juried into major show many times. Her quilts have traveled in nationwide exhibitions. A regular presenter at Quilt Expo in Madsion, Suzanne, employs humor and patience in her lectures and classes.  
Nate Sheppard
Nate Sheppard is a multimedia creative who specializes in video and audio production. He's currently based in Rhinelander, Wisconsin. In addition to creating films and music, he also enjoys reading, writing, and coffee.
Website: https://natesheppard.com/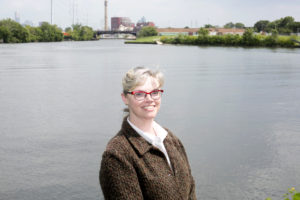 Alexandra Uth
True or false: writing and editing a book is exhausting, ego-crushing, and scary. True—unless you know Alexandra Uth of Loomis & Lyman. No red pens allowed; Alexandra's signature Purple Pencil packages are designed to enhance the author's voice. As a writing wrangler and book advisor, she specializes in two critical parts of the book creation process: handholding writers from idea to outline (chaos to clarity!), and polishing and perfecting drafts into finished products. Alexandra is based in Chicago, where she resides with her husband and cluster of kitties. Find her online at loomisandlyman.com. where she resides with her husband and cluster of kitties.
Katie Vagnino
Katie Vagnino is a poet, educator, and freelance writer based in Minneapolis. She has published essays and reviews in the Star Tribune, Time Out New York, Role Reboot, and The Establishment, and her poetry has appeared in literary journals, magazines, and on public transit. Katie has an MFA from Emerson College and since 2010, she has taught creative writing to high schoolers, college students, and adults all over the country. You can read more of her work at www.katievagnino.com.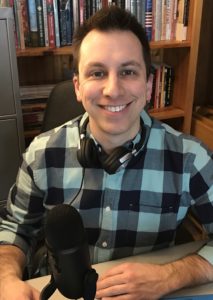 Ryan Winn
Ryan Winn teaches Theater, Communication, and English courses at College of Menominee Nation, where he's shepherded over a dozen original scripts from inception through production.  He also serves as the director of Wisconsin's New Native Theater Festival and was the editor of the Badger State's Native arts and culture journal, Yukhika-latuhse—aka: ylvoice to non-Oneida speakers.  Additionally, Winn writes a monthly column for Tribal College Journal and reviews audiobooks for American History Magazine.